How to Report a Scam and Why You Should Report It
Posted by : Admin
Scam of all kinds doesn't cease to exist, as even the most cautious and sensible people sometimes lose their heads when they're skillfully manipulated. And scammers are good manipulators. They carefully choose their victims, know their weak spots and thus get leverage over them. No wonder, most of the defrauded people decide not to report a scam – they just don't want to be ridiculed, because when they realize they were scammed, they can't believe they didn't notice some red flags. Irrespective of your loss and the level of naivety, you should always report the incidents in order to prevent other people from swallowing the same bait. The most popular scams these days are scam emails or calls, online dating scams, and ransomware. All of them are aimed at luring you into giving them money. How to detect a scammer and what you should do when you get swindled? Here is a safety guide for you.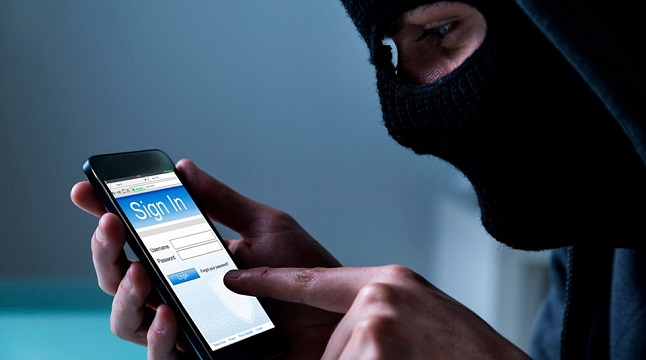 How to report scam calls
People often receive phone calls from unknown numbers promoting certain products, services or offering some bargains. A young person aware of the dishonesty of many businesses just ignores those offers, but older people tend to be quite naïve and believe that if they send the required money to the caller, they will win something or get what they were promised to get.
A lot of phone scams are aimed at taxpayers. The con callers pose themselves as IRS representatives and claim that you owe them money. They threaten you and make you transfer the demanded sum.
How to know for sure that someone who is calling you is trying to swindle you out of your money? Here are some surefire signs of a scammer:
Having purchased their product, you'll get a free bonus.
They assure you that this is a safe investment and promise you a large return any other company won't offer you.
They promise they will refund all shipping costs sending that sum to your card.
The call is on the behalf of state authorities and the caller demands some payment and threatens you.
You asked to make your decision on the spot.
Your phone number was automatically selected for this bargain.
One of three prizes is waiting for you.
You should remember that officials get in touch with you mainly through mail. Some financial details are not normally discussed via phone. So, you should get suspicious if you receive a call like that and report the call to the FCC. You may not be the one who complains about that very caller, thus your complaint will be another proof that number belongs to scammers. It's very helpful when it comes to catching those scammers.
How to report a scam on Facebook
Scammers like to operate on such popular social networks as Facebook. They create viral pages that offer some fake products or contact potential victims directly through Messenger. Guys behind Facebook advise to check out the following signs of a scammer:
Complete strangers asking you for money.
They say that you won some prize but you need to pay a certain sum to get it.
They ask you to communicate with them outside Facebook.
They text you saying that they are your friend or relative who needs money urgently.
Their messages are poorly written and full of mistakes.
Messages containing links that go to the pages with the prize details.
How to report a scam on Facebook? The first thing that you can do to guard yourself is block the sender. If you see some post that looks like spam or fraud, use a 'Report' button next to it.
Facebook asks you to report any suspicious profiles and pages to [email protected].
You can also fill out a special form to report a scam website whose product you purchased through their Facebook page.
How to spot and report a dating scam
Virtually anyone can fall prey to a scammer on a dating site. This is arguably their most favorite environment, as this is where emotions are involved. Defrauded users of online dating sites really wanted to help their online dates by sending them money and expensive gifts. When a man is in love, he is ready to do anything for his object of love. The same can be said about women in love. Scammers skillfully use it against people who are looking for love online.
A con artist can be detected only through communication, so you just need to know some red flags that mean you're dealing with a scammer. Here are those signs:
Asking for money. This is the most obvious sign. However, by the time a scammer begins to beg for money, their victim is head over heels in love in them, which makes the victim part with money easily.
Asking to shift their communication from a dating site to email. This is done for one reason – they don't want their profiles to be blocked for spam, and scammers send hundreds of messages to potential victims. Pay attention to their email address. If you're chatting with Sarah Kowalski, and her email address reads DavidTurner1990, that's a red flag.
The impossibility to meet in person. A scammer will come up with a million excuses just to avoid having a video chat or meeting in person.
Declaring love too soon. Dating scammers know what people want on dating sites. So, they manipulate lonely people by making them believe that it's love at first sight. People open to new relationships buy it without a trace of doubt.
Once your online interlocutor begins to request money from you, it's time to face it: you're dealing with a swindler. And this person is actively looking for the next victims. In order to protect yourself and prevent others from falling prey to this con artist, you should report this user to the site. Before you get scammed out of your money, you need to end your communication with the suspicious user. The saddest part about dating a scammer is that in the end, you're left without your money and the person you considered to be your fate.
The most popular schemes that scammers use to get money from you are visa money and ticket money. When you become really close with your fake date, they express their desire to travel to your country. Then they text you to say that they've run out of money and don't have the necessary sum to pay for tickets and visa expenses. You want to see your online date and money is not an obstacle, so you transfer that sum and never see that person and your money again.
If you underwent financial losses as a result of falling prey to a scammer, you need to report your case to the website on which it happened. Your next resort should be the FBI's site dedicated to online fraud where you can report your case.
Local authorities can help you little in this case. What you can expect from them is just some guidance in collecting information on the scammer.
If you're wondering how to report a scam website, the first instance can be a search engine company (Yahoo! or Google). They will investigate the site's work on their own. You can also report to such agencies as the United States Computer Emergency Readiness Team and the Federal Trade Commission.
In order to prevent any sad experience with scammers, you should choose reliable and safe online dating services. Read reviews on forums and sites like jump4lovescam, which will help you choose a trustworthy platform and avoid scammers when looking for love online. You should know that on jump4love, a popular Russian dating site, there are no jump4love scams, as the site pays great attention to the safety of its users.