Is Bitcoin a Scam or Legit?
Posted by : Admin
Bitcoin is the first cryptocurrency in history. For the first time, the concept of cryptocurrency was proposed by Wei Day in 1998. In his mailout, he proposed the idea of a new form of money, in which cryptography is used instead of a central operating agency for controlling emission and transactions. Later the anonym Satoshi Nakamoto (there is a thought that under this pseudonym hides a group of programmers) proved the viability of this concept in his cryptographic mailing list, and a year later presented Bitcoin to the public.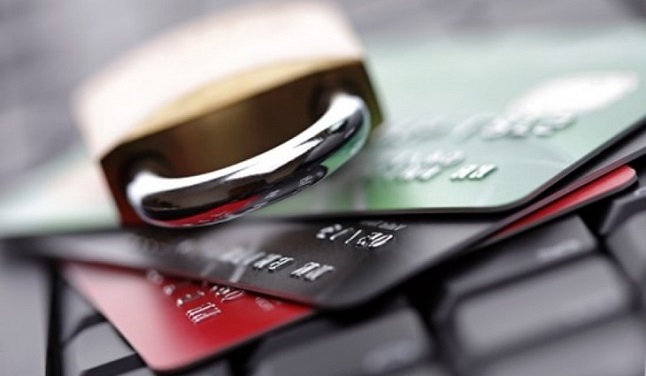 Currency can be called any means for which you can legally make payments in a particular state. A government itself establishes currencies in its own countries. The official currency can be not only one kind of fiat money: some countries introduce several different means of payment, which are equally used to buy or sell goods.
But what about Bitcoin? Let's get to know what it is and find an answer to the question that appears today on the agenda: "Is Bitcoin a scam or legit?"
With Fiats you can come to the store and buy any set of goods that lies on the shelves. But you can't use the cryptocurrency to pay off directly: you have to make an exchange beforehand with the help of special services.
So is Bitcoin a scam? It's hardly possible to talk about it, judging only by this factor. Bitcoin is used all over in the shadow economy because of the possibility to remain anonymous when using it. However, the fact that it can be used in some areas doesn't make Bitcoin a full currency.
Although, some states have already taken Bitcoin into account as a new type of currency. That is, it's actually regulated by law. Countries such as the USA, Canada, Belarus, and Japan have already taken the first steps towards convergence of their economies with digital money.
There is an opinion that bitcoin is a financial pyramid. Now you can precisely name its difference with the Fiats: the money that is customary to us is regulated by the country's economy. If it falls, then the exchange rate also decreases. And vice versa. But what affects the rate of Bitcoin? It's unwarranted and its value can grow or fall without special reasons. This is one of the problems of digital money.
Bitcoin is a financial bubble or not?
Financial bubble – is a trade of goods in large quantities at high prices. As a rule, the situation is characterized by a rush demand for the product, as a result of which the price for it significantly grows, which, in turn, causes a further growth in demand. Sooner or later the market is adjusted to a fair price, causing the panic of investors and an avalanche of sales (with a further drop in prices). This process is compared with the collapse of the soap bubble, which explains the name.
In the world history, you can find many cases of financial bubbles when people were ready to invest in something that had no real value. So, for example, it was during Tulipmania in the Netherlands in the 16th century. The demand for tulips has increased thousandfold due to the speculation of some traders. Then in one year, many people managed to invest in this "business" and go bust. Others, in turn, received a lot of money out from nothing.
According to the latest data, Bitcoin, if it's still a financial bubble, will be the most large-scale case of such kind. Today, millions of people have managed to invest in the cryptocurrency and continue to do it.
Bitcoin is a scam? All financial bubbles have some common features, according to which it's possible to figure out such cases. So, for example, the increase in the price of a product will always be a speculative demand, based on the expectations of people who think that one or another product can grow in price for a very long time, if not always.
Why do people buy cryptocurrencies? Bitcoin is growing in price every day. However, the reason for it is the agiotage of users. The more people buy coins, the faster the currency grows in value. This causes even the greater demand for coins and creates a new wave of traders and investors ready to buy Bitcoin. But it may happen that on one fine day no one else will want to buy coins. Everyone will understand that its cost is greatly overstated and there will be a flash price collapse.
Another sign that Bitcoin is a financial bubble is the unfounded price. Consider the case of Tulipmania in the Netherlands. One tuber of the flower could be sold on the market and for this money, it was possible to buy a house. A similar situation was during the recent dot-com crisis when companies traded shares at fabulous prices. But all this invariably led to the collapse.
There is an opinion that a similar situation is happening now with Bitcoin. Today for one coin you can get almost 10 thousand dollars. But on what fundamental principles is this price built? What is its basis? The answer is difficult to find.++
The third sign of the financial bubble is its unbroken inflation and, subsequently, a burst. As quickly as cryptocurrency has grown in price, it may fall down in value. What is more, this moment is very difficult to predict.
Security of cryptocurrency
Any official currency is assigned to a state. And its value is determined by the country's economic policy. The state apparatus is responsible for its value, and the exchange rate is adjusted taking into account various global and local factors.
But how can Bitcoin be regulated? In fact, the value of this money isn't controlled by anyone. And no one is responsible for its stability. The regulation, nevertheless, is inscribed in the code: for example, the mining (the production of new coins, which is carried out in the process of performing mathematical calculations of hash functions for the implementation of transactions by nodes of the cryptocurrency network) is conducted on a strictly designated schedule. Many coins can't immediately appear on the market, which protects Bitcoin from inflation.
As for security, you need to work with this money very carefully. Not so long ago, for example, the Yobit cryptocurrency exchange declared bankruptcy: fraudsters managed to hack a security system and steal about 20% of all users' savings. All the money that traders kept in their accounts was returned only to the extent of 75% of the total amount.
Other resources are also attacked by hackers: almost every month there is news of a new hacking of a cryptocurrency exchange. And hackers steal not only bitcoins but other crypto money. Therefore, it's still impossible to safely store your savings in digital money. Of course, if you don't use cold storages.
Is it worth buying coins now?
Well, now you can form your own opinion about what is Bitcoin, whether it has a future or is just a scam. And based on these factors, make a decision of your investments.
By many signs, Bitcoin is a scam and just a financial bubble, which will grow until the time when the price becomes quite sky-high. Then we will face a massive sale of currency and the loss of huge amounts of money.
However, many experts don't agree that Bitcoin Cash is a scam and they are convinced that cryptocurrencies have a number of advantages over the Fiats, and it's thanks to them and the distributed ledger technology that such a payment method will be the main one in the world of the future. And those who don't have time to buy coins today will go down in flames.
We emphasize that this is your own choice. On the one hand, there is the risk that can bring you a lot of profit. On the other hand – the fear of losing all your money. We wish you to make the right choice, whatever it is.