Top Biggest Frauds in History
Posted by : Admin
Scam is a situation in which an investment project ceases to meet the financial obligations to investors and, as a rule, goes out of existence. Roughly speaking, this is the case when the owners take all the money from investors and disappear with them in an unknown direction. In this article we will tell you about the biggest online scams.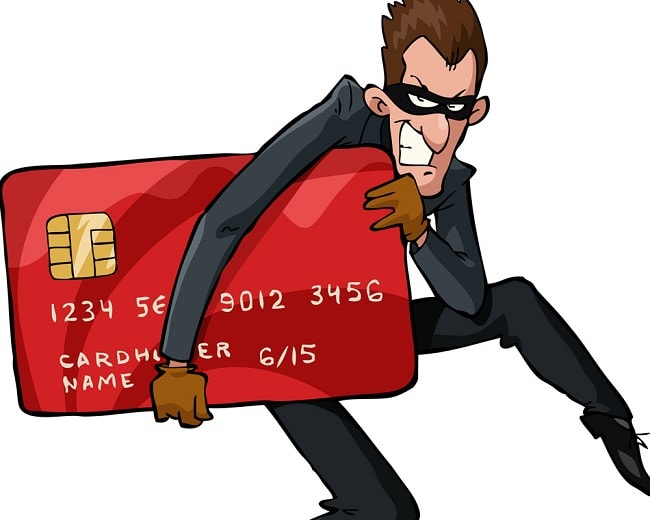 Biggest charity scams
Nowadays, letters from charity funds of different content are increasingly arriving to the e-mails of Internet users.
It's no secret that in every country there are many citizens who sincerely believe in tearful stories that motivate them to provide financial assistance. Someone very clever, wishful to earn easy money, came up with a very lucrative scheme based on charity.
Needless to say, this idea of scammers fully works. Some citizens arbitrarily transfer money to the specified account, without even thinking that this transfer went not to a really needy person, but to a fraudster.
Every year, trustful citizens "get smarter" and already cease to believe in such mailings, so they try to help real people, not the hidden addressees, that mask their real data under an imaginary account. But, scammers never sleep and come up with new schemes for the next credulous prey.
The saddest thing in this situation is that the real charitable organizations that provide support to those who need it suffer most from the actions of fraudsters that undermine citizens' faith in sincere help.
It should be noted that the main protection against fraud is the verification of the activities of charitable organizations - trust but check. Only after making sure that the charity organization is really undoubted, represents the interests of the victims, and doesn't engage in illegal enrichment, it's possible to decide on cooperation with the organization or fund. Verification takes time and desire, but in the end it proves itself.
For example, you can check out a site that posted the announcement of fundraising in several ways. First, it is necessary to check the requisites of the charitable organization and copies of the foundation documents. They must be available free on the site. Secondly, the organization should be registered in the tax agency. This is the main sign that the philanthropist isn't a one-day fund. Thirdly, you can check the activities of a charity fund, using information from profile forums. A decent fund, as a rule, publishes there not only stories about assistance to each patient, but also detailed reports about the income, as well as cost information of drugs and examinations.
Biggest kickstarter scams
Kickstarter is a site for fund raising for the implementation of creative, scientific and production projects according to crowdfunding scheme (that is, voluntary donations). Kickstarter finances a variety of projects, such as making films of independent cinema in the US, comics, video games, music, etc.
There are a lot of materials on the network about the most interesting, ambitious and innovative projects on Kickstarter, and they are really great. But today we want to talk about the other side of crowdfinding - scammers, who can also be found on Kickstarter.
Asylum Playing Cards - playing cards in horror style
In 2012, Altius Management decided to release a deck of playing cards decorated in horror-style. The input of the creation was estimated at 15 thousand dollars and launched the project on Kickstarter. Users liked the idea and prototypes and the money was collected 10 thousand dollars more than needed. But none of the buyers eventually got their cards. The company filed a class action at court and won the case. Taking into account the penalties and legal costs Altius Management lost three times more on this project than they collected on Kickstarter.
Luci – a device that can control dreams
It's another ambitious project that promised buyers an almost magical device that can manage dreams and become a real key to subconscious. However, from the very beginning, the authors of the project weren't marked by particular specifics in their statements. When the fund raising exceeded $100,000, they turned to all investors with gratitude, promising to release an excellent product one day, but without specifying exactly when. Money continued to flow, but after the mark of $363,000 the authors suddenly closed the campaign, explaining that they had already found investors elsewhere.
Skully AR-1 – a helmet with augmented reality
Perhaps, this is one of the loudest and interesting scams associated with crowdfunding. Two brothers Marcus and Mitch Weller in 2014 created a very interesting and extremely successful project on Kickstarter, they promised to create a motorcycle helmet with augmented reality. Within the framework, they collected almost $2.5 million and another $11 million received from venture capital investors. And then they went the vole. After some time, the company of the brothers declared bankruptcy, referring to unforeseen problems and extraordinary circumstances. However, according to rumors, the Vellers spent all the money on personal needs: they bought expensive gadgets, sports cars, traveled, rented limousines, villas and visited strip clubs. And accounting reports were simply forged to convince investors that money was spent on business.
BioRing – a smart ring
The creators of the smart ring BioRing claimed that they were able to develop a new method for determining the level of glucose in the cells, so that their device was supposed to not only count how many calories its owner burned but also determine where these calories came from - proteins, fats or carbohydrates. Having collected $450,000 the project was closed abruptly and without any explanation. The founders have disappeared, leaving thousands of their investors in complete ignorance. Mass media suggest that no ring and no revolutionary technology has ever existed and the whole campaign from start to finish was just a fraud.
Biggest scams of all time
Crypto currency for many seems an easy way to earn money and, unfortunately, a magnet that attracts all kinds of scammers. Let's look at our selection of the biggest Internet scams of all time.
The loudest scam in the history of crypto-currencies was the closure of the largest stock exchange - Mt.Gox. In 2011, a malefactor broke access and embezzled 850 000 BTC, which at that time amounted to about $ 8.7 million. As a result of this incident, users were left without their money, the exchange filed for bankruptcy, and the bitcoin rate fell very noticeably. Nobody knows if the very hacker existed, or the heads of the exchange just invented such a legend and defrauded the colossal sum of bitcoin - the fact remains.
On this list there is also Cryptsy exchange. In 2016, users began to complain massively about delays in payments and constant technical works. The organizers of the exchange shocked people with a public confession that two years ago hackers robbed the exchange for 13 000 BTC and 300 000 LTC. The heads of the trading platform allegedly concealed this fact in order to avoid panic and outflow of funds. They even announced a reward of $1,000 to someone who will provide information about the mythical hacker. Of course, no one believed in this story and for the majority of deceived users Cryptsy is a real scam. Its creator finally damaged his reputation, having disappeared at last with 5 million dollars, which "hackers" could not steal.
But not all exchanges are closed after robberies - for example, Bitfinex acted quite decently. Many people heard that in 2016, the stock exchange was wronged by hacking, which led to a loss of 65 million dollars in the digital currency.
The organizers of the trading platform found a way out by issuing BFX debt tokens, owned by users affected by the actions of hackers. Eight months later, all debts were paid, and it successfully continued to work. Of course, everything went not as smoothly as we would like. Traders in a panic sold most of the tokens at 10% of its value, hoping to get at least something. But nevertheless, this is not the fault of the exchange itself and all debts were paid fairly.
Nowadays, scam can be found more often. Are you looking for a completely secure and reliable platform? Then Jump4love will be a great option for you, because it's not a scam. There is even an anti-scam program, which makes the life of users safer and more convenient.