Tips to Detect Russian Dating Scam
Posted by : Admin
Nowadays, no one will be surprised of Internet dating. More and more people prefer virtual space believing that this form of dating is more simple. However, users of the Internet have much more chances to be deceived because they don't see who is sitting at the opposite computer in the process of communication. We will show you the most popular online dating scams. If you notice something like that in a correspondence with a girl on a dating site, then be sure: most likely you have a deal with a Russian swindler who wants not your love but something else.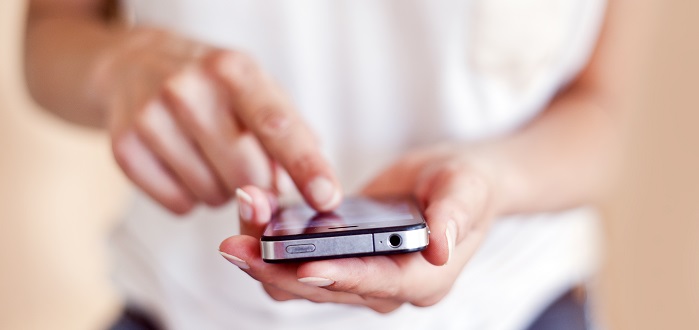 The most popular Russian dating scams:
Fake photo
The first most common scam on the Internet - is the use of someone else's photo. Women who use someone else's photos are called fakes. How to distinguish a fake from an ordinary girl? Ask her to send a photo with her friends, dogs, relatives, etc. It's understandable that a person with whom you communicate and who use other people's photos will not find photos on your request. Here you can immediately catch a fake.
False information
It is almost impossible to understand whether you are deceived or not when a girl tells you something about herself on the Internet. People with whom you get acquainted on the Internet are "unfamiliar" for the first time and you shouldn't believe all the information you receive from your interlocutor. If you want to understand whether a girl tells true, then you can phone her and talk for 5-10 minutes on the topics you discussed on the Internet.
Air ticket
It is a quite popular jump4love scam. If you have an idea of ​​a joint vacation, then the question of buying a ticket will arise sooner or later. As a rule, a girl comes up with various excuses such as a blocked account or the absence of an ATM nearby for forcing a man to pay not only for his air ticket but also for hers. And, of course, she will "return" all the money when you meet. As assistance, a girl sends a link to the airline's website for buying a ticket, but, unfortunately, the resource turns out to be phishing. Money for tickets will come to the account of a swindler, and a victim will see neither tickets nor a girl.
Never do this, even if the tickets on a site will be much cheaper than those that you found. It is better to overpay than to lose money at all.
Trouble
Men love to help and this is actively used by scammers. They correspond with victims for several months, even appoint a meeting and buy an air ticket, but a long-awaited appointment is canceled at the last moment because a girl gets into trouble: she can't leave a country without payment of a fine, doctors discover a terrible disease and so on. There can be many reasons, but the goal is to ask for money. As a rule, it is about thousands of dollars.
Game in real love
A Russian dating scammer spends weeks and sometimes even months on a "relationship" with you. She will not ask you for money until she realizes that you are in love with her. And only after that a girl will create a false situation or a problem and tell you that she needs your help immediately. And you will do everything because you love her. The idea is that you will never understand that this is a fraud, your thoughts are far from it, you are completely under her control, you are in love.
This is the longest, but the most effective scam on dating sites. The only good news is that there are not so many such scammers since they are impatient nowadays, they are too lazy to play long-term relationships, they want money quickly and easily.
How to protect yourself from scammers on a dating site
It is important to remember that the main goal of any scam is to receive benefits, and sexual relations or temporary cohabitation is a pleasant bonus to money, jewelry, and other values. Typically, these women are active and immediately begin to hint at your money (they constantly need money for some emerging problems).
Most often the romantic period with scammers is reduced to a minimum. Their goal is to get into your home as soon as possible, in order to assess the amount of material welfare and find out the places of storage of your valuables.
- Be careful and don't lose your head.
- Check the information about new friends on the Internet. Remember that scammers use photos of other people that they found on the web.
- Don't send intimate photos to a person whom you don't know personally.
- Never send money, bank card, account, or passport data.