USI Tech Scam: What You Need to Know About It
Posted by : Admin
What is USI Tech? USI Tech is a world-famous company that declared to create the first global-scale Bitcoin trading platform. United Software Intelligence Technology started in 2017, and now, concentrates on trading Bitcoin packages. Initially, a lot of people liked the idea of USI Tech. But after a time, they began to suspect that USI Tech is a real mass-market pyramid fraud. As proof, you can browse the Internet for USI Tech reviews – there are so many negative feedbacks. Why did such suspicions appear? Is USI Tech legit? Let's take a closer look at USI Tech scam and consider what you should know about it.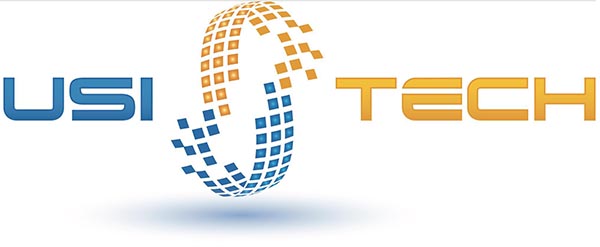 Owners and General Information
It is known that United Software Intelligence Technology was founded by Ralf Gold and Joao Severino. Before launching the company, Joao Severino was spotted in committing illegal measures in another deceitful company – AMC Invest. And Gold took part in all sorts of pyramid investment schemes.
USI Tech is declared to make the base in Dubai. But in fact, the company is registered in Ras al Khaimah, a city in the UAE that is famous for its offshore services for business registration.
The Myth About Passive Income
According to a specialist's USI Tech review, the founders of United Software Intelligence Technology declared to create useful robot assistants for the Forex market BTC trading for a period of more than 20 years. Also, they claim that the company has developed and sold about 100 similar programs for the last 8 years. However, the very company was started in 2017. Of course, they suggest you invest a small amount of money to receive revenue interest from trading their software. To say more, they declare to provide you some passive income on a daily basis, even on holidays and weekends when the service does not work or make any transactions at all. The developers are unscrupulous to take advantage of you in every which way. This is a clear sign of USI Tech scam.
Investment Program
USI Tech offers you to invest a minimum amount of $50 for 140 days and receive 1% every day. As a result, you are supposed to get about 8.5% of income per month 40% of revenue interest after 4.5 months. However, the partnership strikes with a great number of different levels – "10% -3% -3% -3% -3% -3% -3% -1% -1% -1% -1%" Therefore, one has to make a minimal contribution of about $ 600 for such an affiliate program.
Technical Characteristics
As soon as you visit USI Tech for the first time, you see that it is less informative and has only two pages – the main one and a personal cabinet. At the same time, everything is performed thoughtfully, the developers have even taken into account some psychological tricks to attract more visitors (mentioned a great number of members and a pot of money already earned). In a world, everything is done so that a visitor does not have a mere thought, "Is USI Tech a scam?" But at the same time, it is unclear why all the prices are indicated in the euro if USI Tech takes only BTC. It is quite ridiculous.
Signs of a Pyramid Scheme
Is USI Tech a pyramid scheme? To give a valid answer to this question, one needs to know the signs of a pyramid scheme. Therefore, let's consider some sure warning signs that will help you realize that USI Tech is a real mass-market pyramid fraud.
- Lack of a state license to carry out fundraising activities. If an organization does not have a license that allows fundraising activities or is not included in the corresponding register, then its activity is illegal;
- Offshore registration (Singapore, Seychelles, Cyprus, Panama Islands...). Offshore registration implies a lot of legal nuances that allow financial pyramids to get registered. As a rule, decent network companies are not registered in the offshore zone;
- Promises of high profitability, which exceeds the market level by several times;
- Guarantee of profitability. You should remember that only banks can open deposits and guarantee any profitability. Other organizations are prohibited from doing this;
- Offers of an additional income or gifts in exchange for the attraction of friends, relatives, or acquaintances of a user. Thus, a financial pyramid is growing and recruiting new entrants. But do not deceive yourself: in such a way, you can become not an investor, but an accomplice in a criminal scheme;
- Massive advertising in the media with the promise of high returns;
- Lack of any information on the financial position of the organization;
- Problems with getting money;
- Lack of real activity. In fact, it often turns out that a company does not conduct any real activities but just puts on airs, sparing no money for advertising. The founders are convinced that people will be able to increase their investments, but they say nothing about the return of facilities;
- Endless motivation. In the case of a mass-market pyramid fraud, you may face constant empty talk about financial independence, freedom, happiness, etc. There are deviations from specific issues and sounding promises that have no basis. It is precisely because of emotions that people often fall for the deception. As a rule, the main motivators of pyramid schemes are very good speakers, who really know how to lull somebody into a false sense of security. Therefore, you need to be extremely careful.
As you can see, United Software Intelligence Technology is perfectly suited to each of the 10 signs of a pyramid fraud mentioned above. Remember them the next time you will have a desire to invest some amount of money in such a company.
Conclusion
Nowadays, there are a lot of Internet services that offer people opportunities for easy and fast income. And United Software Intelligence Technology can be boldly called one of such services. But in fact, it is a whole mass-market pyramid fraud, which does not worth neither your time nor money. This is proved by various negative USI Tech feedbacks and reviews that hang out for USI Tech shutdown.
It does not matter how advantageous and profitable a service may look like, in order not to be deceived, you should check it thoughtfully before investing your money. After all, no one is going to refund money in case of a pyramid fraud. So, do not go along with the tide mindlessly and fall for a trick of a fast buck. Take care of your money and control the purse strings soberly!