Real Dating Scam Letters and Stories
Posted by : Admin
Nowadays, a big number of single men and women are unsuccessfully trying to find "their soulmate" in the big city. Being disappointed to meet a true love on city streets, many people are looking for a panacea on the Internet. However, in the virtual online space, there is a probability to get into a sweet and very dangerous trap, when you don't recognize well-written scam letters on dating sites from the very beginning.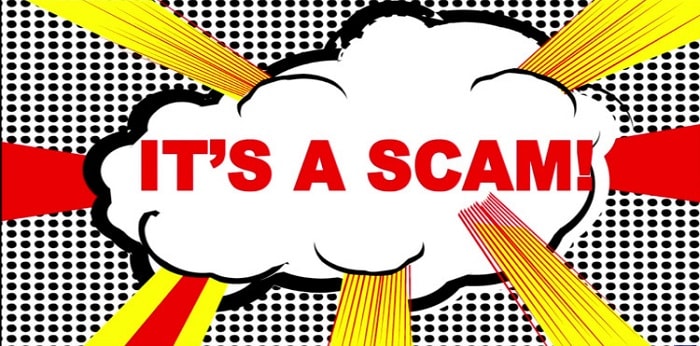 As one scammer has said, "I'm a scammer by nature. I like to get money, doing almost nothing. I like to make people share their money. The most delicious scam is when a man does not even understand that he has been defrauded. It's like when one person buys 5 lottery tickets, paying $5 for them, and he is really happy when one lottery ticket brings him a win of $ 1.5. He believes that he is a winner, and no matter at what price."
Every scammer has a certain strategy that helps them tug on your heartstrings, telling the words of love and earning the trust before sending the scam letters asking for money.
Classic scam love letter format.
Calvin is a 43 years old divorced man, living in Chicago. Two years ago, his close friend offered him to register on a dating site to find a soulmate. It was his first experience of this kind of communication. In a month after unsuccessful chatting with attractive young girls, he received a letter from a pretty good-looking Russian woman. Sophia was older than girls with whom he had been communicating before, and Calvin interpreted this nuance as a good sign. Sophia told that earlier she didn't send the first message to a man, but she couldn't help herself around him. They started communicating. The woman told that her friends live in Chicago, and she had visited them several years ago. She said that she is an architect from Moscow, she has her own apartment in the city center, she likes dogs, and she is looking for a foreigner who has better world-views and beliefs than Russian men. After such a confession, Sophia inquired about Calvin's wealth, like it was an afterthought. The man decided to show that he is also a wealthy self-made man who has a big house and stable good income. They continued their communication and even moved on to the next level. Sophia started assuring the man that she is a loyal and decent person who is extremely happy to meet such a wonderful man. From time to time, she started sharing some troubles that she had experienced and asked for an advice.
At the same time, she was a very caring woman who worries about health, mood, and news of her partner. In half a year of such communication, the woman told that she had got into serious trouble and that Calvin is the only person who can help her. She told that she had got into an accident, she had serious injuries, and she had to pay for the other participant. She had already sold everything that she could, but she still needed $5.000. Calvin couldn't even imagine that he had been reading one of the Russian scam letters. He tried to do his best to send money as soon as possible. The day when he sent the required amount was the last day when Calvin saw Sophie online.
On the contrary to many different sites that you can find on the Internet, you will hardly face jump4love scams thanks to the powerful anti-scam system of the site.
An example of African scam letters.
Hi Michael! I hope you are doing well. I am a single girl looking for my soulmate. I've read your profile a little while surfing the dating site. I am very interested in communication with you. So, please give me the chance to introduce myself to you. My name is Anna Maria Katu. I am 27 years old, I come from Senegal in Africa and I am the only child of Dr. George Katu. My father was the head of "Katu Industrial Company Limited" before he was killed during the war. Now I am under guard. I was doing my second year in nursing school before the incident. I would be glad to communicate with you off-site, so please contact me with my personal email, and we will start from here. I would be happy to listen to your life story, your preferences, and dreams. I will tell you additional information about myself in the next letter. Look forward to hearing from you soon. God bless you. Sincerely yours, Anna Maria Katu.
An example of letters with a love confession.
Hello, my love Peter! I am very happy to get your messages as they inspire confidence with the happy common future. When I was a little girl, I dreamed, that I'll surely meet Prince Charming who will release and save me. I've understood later that princes don't exist, or they have already had their own princesses. It's very difficult to find a perfect man when you don't completely understand how he should look like. Nonetheless, it is possible to meet a person with the same values and world-views. You are not my Prince Charming, and I am not your Rapunzel. However, I feel that there is some chemistry between us, and this is much more important than other people's fairy tales. I write my thoughts so directly because I want to be honest with you. I feel that you are my soulmate, but I am afraid to scare you away with such confessions. These words come from my heart, and I can't do anything with that. I love you. I have never told these words to anybody else. I hope you will share my strong feelings, otherwise, my heart will be broken. Only yours, Sabina.
An example of letters with an expression of readiness to come.
My dear John! I wake up every morning with thoughts about you. I cannot withstand my strong feelings, and I don't want anymore. So, today I've decided to tell you the truth. My dear John, I love you to the moon and back! These amazing feelings make me take a step into the unknown, and I don't know whether you ready for such a confession from my side. This total uncertainty excites me even stronger than I've ever expected. I can surely become mad because of love to you. You are the most incredible and ideal man that I've ever met. I would like to see your face, reading this message to share this moment with you! I am madly happy to be loved! It's very difficult to control myself and not to tell the whole world about my feelings to you! I am the luckiest person on Earth because I've found my one and only! I want to turn into a bird and fly to you as soon as possible to have an opportunity to hug and kiss you. I love you, John, love you so much that you cannot even imagine. My dreams will come true! It's just fantastic, isn't it? I'll find out what it's necessary to come to you in the nearest future. Today I don't want to think about all the challenges that we might face. I am sure that together we will be able to deal with every obstacle to our happiness. With love, Susie.
You should be on the lookout.
You are a big boy to be so naive and trusting to believe that nothing bad can happen to you. Unfortunately, bad things happen every day. Of course, jump4love scam policy tries to protect you as much as possible, but if you share your personal contacts and communicate with a girl outside the site, only you will be responsible for the preservation of your money, nerves, and heart. Dating sites are not the only possible place to meet a skilled scammer, the whole Internet is full of frauds and scammers of different types, so you should be on your guard and not share your personal data with any stranger even with the most beautiful and "sincere" one.