Investigating Tophatter Scam
Posted by : Admin
Shopping in the online store is quite a convenient thing in modern conditions. Now almost everyone uses this. Tophatter is the place where hundreds of thousands of buyers and sellers make various transactions every day. The company ensures that safety is at a high level. Millions of dollars are allocated annually for this, users are informed, more and more new schemes of deception are discovered, thousands of accounts of scammers are blocked. But the desire to earn money through dishonest means doesn't disappear anywhere. If one scheme stops working, then scammers invent another, more sophisticated and effective. So, is Tophatter a scam? Let's figure everything out.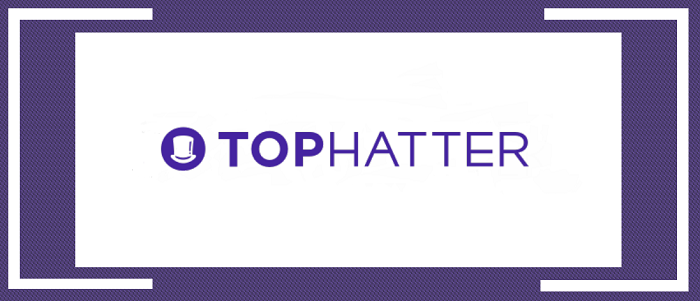 Truth about Tophatter
This online auction was launched in 2012. Is Tophatter legit? Yes, but you still should be careful doing online shopping. Shopping on Tophatter is quite profitable. And the price is not the main factor by which hundreds of millions of people around the world choose it. Here is a small list of benefits you can take:
Low prices. On the auction, you can buy new products at very competitive prices. We all know that in the USA and Europe many products are much cheaper, and buying them through the Internet, you have a good opportunity to save even more.
Large selection of goods. Every day you can choose from tens of thousands of new products. On Tophatter, you can buy both used goods and new, in any color, any configuration, and so on. There are lots of offers, and you will be able to choose the one that is optimal in many ways.
Quality. Buying goods on Tophatter, you have every chance to get a good product of excellent quality, which can't be found in other stores.
Rare stuff. On modern large Internet auctions, hundreds of thousands of sellers from all over the world simultaneously trade. Auctions are interesting because everyone can buy what they like at a price that will be available. Tophatter is an online auction for those who are looking for rare stuff. Here you will find old books, coins, vases, paintings, various antiques, and historical objects.
Is Tophatter a scam? Most likely, the site itself is not a scam. But there are sellers and buyers who can deceive you. So, you have to be careful anyway.
Types of Tophatter scam
As with any type of fraud, scams within the auction are aimed at illegally seizing funds or material values of the site participants. In this case, civil legal relations are established between two participants – a buyer and a seller of the goods, and they both can be scammers. We can distinguish the following main areas of scam within the site:
- The formation of fake accounts of users to receive money and quickly delete them. This is a quite common Tophatter scam.
- Sending spam correspondence to customers' pages. As a rule, such messages contain information about the threat to the security of a personal account with a request to proceed to the address specified in the letter. Clicking on the link gives scammers access to the cash balance of a victim.
- Making payments for goods personally, and not within the framework of an auction (the site's administration limits the ways of sending money to secure the financial savings of its users).
- Strange description of a thing. Neither the delivery cost nor the delivery methods are clear from the description. In general, it is not clear what kind of product you will buy.
- The rating is got on small trinkets, and goods are offered for a hundred or more dollars. On the other hand, this is one of the ways to quickly get a rating. So, it depends on the situation.
- Recently received negative feedback from buyers. Here you should carefully read feedback. There are cases that circumstances just intervened.
- A lot is set for the minimum period. This may mean that an account is hacked and a scammer wants to quickly turn the deal, or maybe a seller just needs money. - A seller doesn't answer your questions or answers ambiguously.
- At a certain high price of a lot, proposed shipping methods don't ensure its safety.
Signs of a scammer buyer:
- Zero customer rating. You must be wary.
- Customer rating is made on small transactions. Actually, buyers are free to buy any item they like.
- Neutral or negative Tophatter reviews. Carefully read what is written in the reviews. If possible, look at other lots.
- The name and address of delivery are different from those specified in the account and PayPal payment. Currently, some sellers refuse to send the lot if the shipping address doesn't match the address specified in the PayPal payment.
- The name and address specified in the account differ from the name and address of the sender of the payment. This practically means one thing – a Tophatter account and a PayPal account are hacked.
- In 3–7 days, a buyer "worries" why the lot hasn't come to him (her) yet (unless of course the delivery method is chosen by express mail). Even if this is not a scammer, then this is certainly a problem buyer.
How to avoid Tophatter scam
Unfortunately, there are a lot of ways to deceive the clients of the site. But huge amounts of money are allocated to ensure the safety of participants, which reduces the risk of becoming a victim of a scammer on Tophatter. As practice shows, people most often become deceived by their own naivety or inattention. So, how to avoid problems?
The first thing you should pay attention to is the personality of sellers. Their reputation. They shouldn't have a lot of negative feedback. Sellers must not have a zero reputation. Cases of primitive deception by scammers are usually associated with empty auction profiles. At the same time, high reputation also can't be a guarantee of integrity.
Be sure to look at seller related products. For example, if a seller assures that he (she) sells an original thing, for example, an iPhone at a suspiciously low cost, and in the seller's other lots there are still lots of offers from a wide variety of goods, obviously made in China, you can make quite logical conclusions and doubt the authenticity of the phone. The same applies to the rest of the technology: the sale of the Chinese fake instead of the original is one of the most frequent cases of scam on online auctions.
Be sure to pay attention to the shipping cost. Some scammers deliberately underestimate the cost of the lot in order to compensate for its exorbitantly high shipping costs.
When you receive goods, shoot a video with the process of unpacking if you have any doubts. Such a video can be an excellent help in proving your rightness on the part of the administration.
You also need to understand that sellers always take the money forward. However, if you have doubts, don't stint and offer an option with sending goods by cash on delivery.
So, Tophatter – legit or scam? As you can see, there is no certain opinion. But if you don't want to be deceived, then play it safe. There is only one way to avoid scammers: read the description of the lot, the seller's history, ask questions and give up the deal if you have any doubts. Of course, it is impossible to foresee everything, but on the other hand, you'll never know unless you try it.