How to Report Scam Phone Calls?
Posted by : Admin
Scam phone calls are not something new, yet there is nothing funny about it. Yes, some requests are quite ridiculous, but there is no reason why you should laugh it off or just decline the call from this number the next time.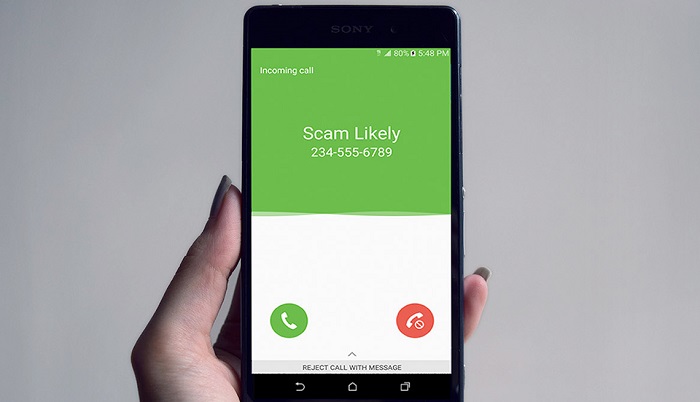 Scammers can operate different reasons why they called you. It can be an offer to buy their products, a ceremonial revelation that you won the lottery (God knows when you submitted it and where did they get your number), or they can even threaten you and your family. You should understand that scam phone numbers are a serious matter and it's not enough to put these numbers in your black list. You have to report phone scam. But how to report a phone scam? Here is what you got to do:
Get in contact with protection agencies
Federal Trade Commission (FTC) is a place you need to address when dealing with scams, concerning counterfeit products, fake lotteries and everything that has to do with finances and checks. Scammers know your number and use them for their purposes, and that's problematic. If you black list them, soon a new number will call you, so don't you joke with that. Use the assistant of FTC online: https://www.ftccomplaintassistant.gov/Information?OrgCode=IRS#crnt&panel1-1
✔ Fill in the information about your situation. Scams fall into different categories, like counterfeit, impostors irritating you, presenting themselves as your relative, lotteries, rip-offs. If the category is not found, mention it, so services will be in contact with you soon and listen to your problem.
✔ Provide details on your case. The more details, the better. Specify the reason they called, how often do they call, write the number (if it isn't unidentified or blocked by you), if the voice sounded male or female.
✔ Gather proves. The more information you will be able to provide, the easier it will be to catch a fraudster. The nest time they call you, record them first, and then block them. Although you can't send attachments to FTC, tell them you have full proof and description of fraud, and you can send it in voicemail if they give you their Gmail address. That way, services will be able to compare their voice to other voices in recordings, since you are clearly not the first victim.
✔ Submit a complaint, so that FTC could send you a confirmation letter.
If you have and unwanted call, address to FCC (Consumer Complaint Center) https://consumercomplaints.fcc.gov/hc/en-us .
✔ Explain your complaint in 3-5 sentences. Here, you can attach voicemails to report scam phone calls and give clear vision of what you are dealing with.
✔ Share your story. If you don't want to write FCC, or the issue is too long to compact it in 5 sentences, you can start phone scam reporting with mentioning your first and last name, your zip code, your valid email, and write in detail what happened to you. Usually, they will not call you after sharing your story, only submit your request.
If you still are wondering "How do I report a phone scam?" and your request doesn't fit into any of these categories, here are some valid links:
✔ Internet Crime Complaint Center https://www.ic3.gov/default.aspx
✔U.S. Postal Inspection Service https://postalinspectors.uspis.gov/report/
✔ Medicaid fraud https://forms.oig.hhs.gov/hotlineoperations/report-fraud-form.aspx?
✔ Social Security fraud https://www.ssa.gov/fraudreport/oig/public_fraud_reporting/form.htm
✔ Investment fraud https://www.usa.gov/state-consumer