Sweatcoin Review: Is It a Scam?
Posted by : Admin
There are many different Sweatcoin reviews to be found online, but we want to talk about the things we know about the project. We will divide these Sweatcoin reviews into four sections. First, we will begin this review by figuring out, "What is Sweatcoin?"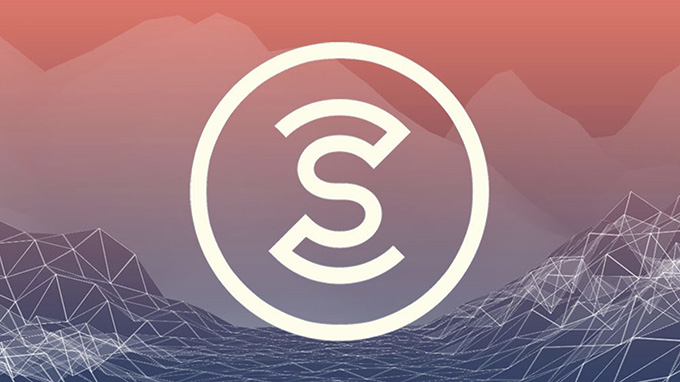 What Is Sweatcoin? How Does Sweatcoin Work?
Sweatcoin is a fitness application, designed in the UK by a team of immigrants from Russia. Its co-founders are Oleg Fomenko, Anton Derlyatka, Danil Perushev, and Yegor Khmelev. The idea of Sweatcoin involves paying for the distance traveled by the user with a special cryptocurrency, sweatcoins. 1000 steps generate one sweatcoin in your wallet, and after accumulating a sufficient amount, you can buy various things and services in the application. The developers expect that in the future sweatcoins can be exchanged for real money.
The application is notable for its interface using augmented reality. An unusual UX solution was developed by Vladimir Shreider, a former art director of the project who left it six months ago.
The application was launched by Anton Derlyatka and Oleg Fomenko - one of them was also the author of the idea of converting steps into currency. Oleg used to have a music startup called Bloom.fm in London, where he has been living for many years. And Sweatcoin is his second project. Anton Derlyatka acted as an investor but then became a co-author. They met in the summer of 2015. They already had the first working version, a team, and some kind of office in London. They met, talked, realized that they had to work together. They decided on the direction, assembled a mood board with different projects, which, on the one hand, are super-technological, and on the other hand, warm, wholesome, humane. The app is inspired by the Helsgoths. The movie "Ex Machina" came out around that time and impressed the developers a lot. In general, the task was not to turn the project into some kind of regular fitness tracker but to make it a full complement to life.
This is a high-tech startup, there is a very complex system in building a new economy. For this to be a full-fledged currency, like bitcoin, and not just some virtual points, it should be based on mathematical models. Very large resources are invested in developing a system that cannot be fooled. So that you can't tie the smartphone to the dog, make it run and earn money by doing so. The algorithm is called the walkchain - similar to blockchain - and it is occupied by very serious mathematicians.
The mechanics themselves are that the movement of a person in space is recorded using GPS and a standard accelerometer in an iPhone, which verifies steps and distinguishes them from other activities. The application does not work where there is no GPS signal. For example, a warning is displayed deep in the subway: steps are not counted. The number of steps, for example, in HealthKit and Sweatcoin will be different, because, in the standard iPhone application, there are no such complex mechanics - it detects any activity.
How Can You Spend Sweatcoins?
For example, the developers have an agreement with shops and cafes in London, where you can buy some goods and services for the earned currency. There are two types of offers. The first group consists of goods and services that you are guaranteed to be able to buy via Sweatcoins. Others are services and products that are being voted on. Not only commercial organizations but also ordinary people who provide individual services, such as training, can promote their products in Sweatcoin. That is, this is a full-fledged marketplace. After a person places their product or service on Sweatcoin, other users will be able to vote for that offer. If their offer goes to the top, it will be made an official offer.
That is, if, for example, you are a massage therapist or an English teacher, you can promote yourself through this application and offer your services in exchange for Sweatcoins. The user determines the value in Sweatcoins, then it goes through moderation and after that it gets to the vote.
The application was restarted in 2016 when the application was available only in London, and now Sweatcoin is available in 51 countries. The app immediately came first in the App Store in the Finance category in the UK. From the very beginning, it attracted attention, began to be widely consecrated in the press.
Idea Behind Sweatcoin
The developers had a task so that a person, having downloaded and launched the application, immediately wanted to use it. It seemed to them that the most optimal option is a game format that entices, at the level of emotions, some sort of interaction with reality. Thanks to the accelerometer, the application understands the current position of the phone: when you rotate around yourself, the picture on the screen changes. The virtual landscape is mountains, and there are abstract geometric objects in the background and in front of you. If you lower the phone - you see the earth, you lift it up - you see the sky. The landscape moves along with you, it is randomly generated and never repeats itself. You can watch 360-degree panoramas - just like in races or simulators. The main inspiration for Sweatcoin was Road Rash, as well as many other runners - this entire game genre is built on one principle, and each of them will be the right example. The goal that the developers were trying to achieve is to turn a user into a character from this game and control the process using your own body and its movement in space. When the developers made the prototype, it became clear that the idea of the user who should just run to collect coins works just fine. This motivates a person to get out of the couch and take a few steps around the room. Well, it causes, as they say, the wow effect that everyone has, even when the landscape simply reacts to the movement of the hand. Also, the color scheme of the interface is tied to the time of day. Fresh colors in the morning, warm in the afternoon, then red, and pink in the evening.
Is Sweatcoin Safe? Is There Such a Thing as Sweatcoin Scam?
Is Sweatcoin legit? There have been numerous articles about Jump4love scams and other fraudulent projects as of recent date. We live in the times when one has to be very careful about the things they do online. We have already figured out that there is no such thing as a Jump4love scam, but is there a Sweatcoin scam? There doesn't seem to be any sufficient evidence to say that Sweatcoin is a scam.
However, there have been some negative reports and reviews on community forums, but they are mostly concerned with some issues that have to do with comprehension and people not being satisfied with the amount of Sweatcoins that they earn. Some users are not happy that some offers require to input their credit card information, which some users find to be outrageous and wrong, potentially dangerous. But these are subjective issues that don't have anything to do with the security or legitimacy of the app. Offers that don't seem to satisfy Sweatcoin users are moderated and deleted if necessary.