Is MyLife a Scam?
Posted by : Admin
Have you ever searched for information about yourself on the Internet? Then you probably came across a site called MyLife.com. But what does this site appear to be? Is MyLife safe? Can you believe the information that is indicated there? Let's go into the matter!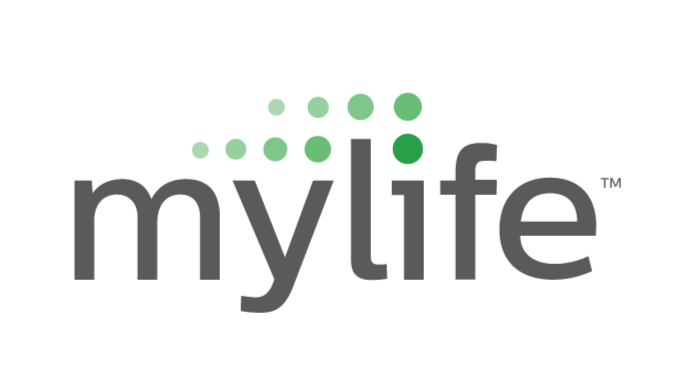 What Is MyLife?
MyLife.com is a social media service that calls itself the leading site in the field of searching for information about people and claims that it helps old friends find each other and restore communication. The website claims to have more than 300 million generally available pages about "almost all American people" and collects data from various open sources to create biographical reports that include private information about a user, such as date of birth, residential address, and criminal history. MyLife.com has been running for a great deal of time and was created by Jeffrey Tinsley. But in these latter days, there are more and more reviews of dissatisfied users speaking about MyLife scam.
Is MyLife Legit?
Jeffrey Tinsley, who calls himself a "serial Internet entrepreneur," has been involved in Internet fraud since 2002. It was then that he founded a company called Reunion.com. Later, the company operated under the names of Classmates.com and Wink.com. At the very core of these companies, there were false notifications that someone is looking for you and offers to find out who it is for a certain amount of money. But in 2008, Classmates.com was sued for deceiving users. People received false notifications that someone from old acquaintances is looking for them, although this was not so. After that, Jeffrey Tinsley and his team from Los Angeles continued their fraudulent actions under a new name – MyLife.com. The site works on the same principle as the previous Tinsley's companies and, accordingly, is a complete scam.
The users of MyLife.com receive a fraudulent notification that someone is looking for their name, but to see who it is, a user needs to pay for a subscription. Although MyLife charges a certain amount of money for one month of subscription, it makes users pay for 12 months at once, removing a lot of money from their accounts. Moreover, when the user finally pays for the subscription, the site gives a list of completely unknown or nonexistent people.
This is what was said in one of the MyLife reviews, "I'm a web developer, and I visited MyLife.com and indicated the fake name "sfsf sdgfsdgf," my real age, and zip code. And you know what? 7 people have searched for "sfsf sdgfsdgf!"
In addition to everything else, MyLife.com uses false deceptive information about Internet users. For example, John Bonell from Chicago says he stumbled across his MyLife page when googled his name. "At first, I came across this "reputation score" with my name, age, and place of residence," Bonell said. "I was curious and visited the site. According to the information on the MyLife.com, I was a criminal and was even arrested. Although in fact, this is unadulterated nonsense."
What Is MyLife Reputation Score?
The MyLife reputation score is the so-called "reputation rating" of a person on the site, which varies from 0 to 5. The company claims that to create it, they use a patented algorithm which is based on the details of your background report, feedbacks about you written by people you know, and personal information that is supposedly collected from various online sources.
According to advertisements on MyLife.com, disreputation can cost people jobs and lead to problems in their personal and social lives. For example, one may see advertising alerts with statements such as "Have you ever sent your resume and never received a response?" or "Disreputation can spoil your personal and professional life!"
How to Remove Information From MyLife?
Now, let's take a look at some steps that will help you remove personal information from MyLife.com. But first, you should know what MyLife.com itself says about managing your personal information. MyLife.com declares:
"Of course, you can comment and edit many details on your profile page. Also, you can provide information about yourself to create a good impression about you in the eyes of many people who visit your page. These features are completely free. Paid features provide the ability to hide anonymous reviews about you and your personal information so that no one can see it without permission. MyLife.com pages like this one appear on Google search six times per second, so it's so important to manage the information on your page to show yourself in the best light for the whole world."
But according to numerous complaints, users claim that they requested the removal of their personal information from MyLife.com, but the website administration either refused or asked to pay for the removal of the personal information from the pages of the site.
Let's consider two ways that can help you easily delete personal information from MyLife.com, using your mobile phone or email.
How to Remove Yourself From MyLife Using Your Phone
• Call MyLife on (888) 704-1900;
• Press 3 to speak with a client representative.
The client representative is available from 6 am to 7 pm from Monday to Friday. On weekends, they work from 6 am to 5 pm. Request processing takes from 7 to 10 business days. But you should not worry, the link to your profile page will no longer be available." Also, the client representative will provide you with a confirmation number. This is one of the easiest ways to remove MyLife profile.
How to Remove Your Personal Information From MyLife Via Email
• Send a request to remove your personal information to [email protected] (it is better to create a new email address to handle the request);
• Do not forget to include the URL of your MyLife.com page so that they can remove it completely.
What to Do in Case of Problems
Some users claim that when they called or emailed MyLife asking for their personal information to be removed, the website administration told them that they could not delete their data because it was "generally available information." Remember that such a conversation should include a reference number.
Although words about generally available information may be true, site employees simply read the script. Do not fall for their cunning tricks! Have you faced such a problem and wondered "Why MyLife refuses to remove my information"? Here is what you should do to get them to remove information about you from the site. Just send them an email with your reference number and write this text:
Subject: Remove my personal information (link №)
Body:
Reference number: (link №)
I have this email in keeping as evidence of your refusal to remove my personal information from your site.
The information on your site is misleading, false, and deceptive – accordingly, my "reputation score" based on this data is a bundle of calumnies and a violation of my privacy.
If you do not reply to this email confirming that my profile page and all subsequent personal data have been deleted, I will commence legal proceedings.
Thanks,
Your Name