10 Interesting Scam Facts
Posted by : Admin
The scam was, is and will be. While there is greed in the world, lies, and envy, this kind of activity of some individuals and groups of people cannot be avoided.
Scams are constantly being improved, transformed, adapted to new conditions. Scam and fraud always go somewhere near you, hiding in the shadow of your weaknesses and waiting for the moment when you will be the weakest and most vulnerable. Perhaps, you can easily recognize ten scammers and not get caught in their snares, but you can easily stumble over the eleventh. And it's good if you just get off with a little fright.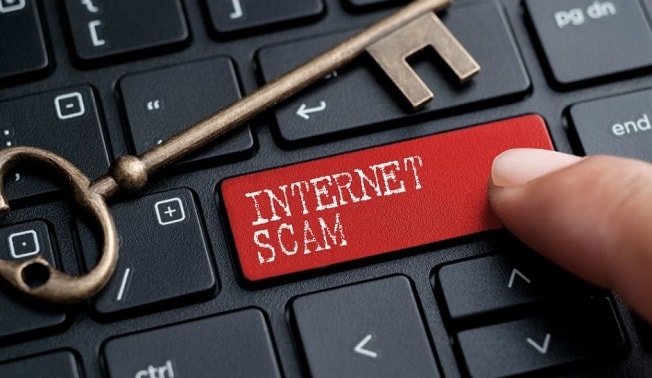 Who are the participants in the internet scam stories?
With the development of the Internet in recent years, there has been a lot of cases of scam on different dating sites. Scammers turned romantic acquaintances into a kind of art, the purpose of which is to profit from the love which is one of the most vulnerable needs of people. The main risk groups are newcomers to the Internet and dating sites, in particular, men and women of ages 20-45 plus and young girls. Romantic scammers so polished their skills that even those who are usually not susceptible to deception become victims under the pressure of professional tricks.
Small-time crooks can meet you everywhere.
In large numbers of the dating sites, there are small fraudsters, using mostly female profiles and asking men for small gifts or amounts of money under the guise of "I have nothing to eat", "telephone traffic is over", "feel ill, and, there's nothing to reduce the fever," and so on. After receiving the desired, they either stop communicating or leave no attempts to "keep begging" the simpleton, maintaining their interest. Usually, their catch does not exceed 50 dollars and the victims are well-off men, aimed at finding relationships without obligations and who mostly will not apply to the authorities for such an amount.
The key feature of such a scammer (this can be not only a woman but also a man behind the female photo) is that they will never communicate directly by phone or video, will avoid asking about themselves and will ignore any requests for new photos.
Talking by phone can be dangerous.
This type of the fraud scams stories is very popular in many countries. The essence is that a sweet and obviously excited girl, having communicated and flirting with you on the site, gives her mobile phone number. After that, you continue to communicate and flirt with her on the phone, trying unsuccessfully to ask her on a date and not suspecting what a problem you have recently got. In fact, this number turns out to be a phone sex service and for each minute you pay about two dollars. After such a nice talk, you cannot understand why you owe several hundred of dollars your cell provider, which it begins to demand in the court.
Blackmailers can make you cry in despair.
Representatives of this category of the online dating scam stories specialize in collecting the compromising private information about the victim and then threaten to disclose it if the victim does not transfer the required amount of money.
Most often victims of this kind of scammers are married or people in relationships who are looking for lovers on the side without obligations. The scammers provoke the victim to provide intimate photos, giving out pictures, downloaded from the network, for their photos or send their own shots but without a face. Incidentally, the scammers find out whether their victim is married, specify the place of residence and year of birth, ask for several ordinary photos of an intimate nature. Well and further it is just a paperwork.
Who is worried about your security?
In most cases only you are responsible for your own security and you should keep your eyes peeled. On the contrary to many different dating sites, jump4love scammers are punished and blacklisted. This dating site offers the additional security in order to minimize j4l scam and preserve the nerves and money of its users.
When you visit this site, you will see that it starts working with you, offering to register and fill out a profile as well as read the privacy policy of the site. Being one of the most reliable dating sites, it takes steps to ensure that people who create profiles on the site are really those people but not candidates for jump4love scam black list. This site calls for giving honest and truthful information about yourself in the profile and is really worried about users' security.
Letters are not always so romantic as in dreams.
It's even difficult to imagine how many people receive letters from marriage scammers. Their only purpose is to get money whatever it takes and they will be cheating their victims, feeling no remorse. It's always difficult to understand whether they are really foreigners or maybe they are your neighbors or colleagues. Of course, they will write that they are from the most developed countries, like the USA, Canada or France, etc. They like to write about horrible accidents, diseases, unexpected burglaries and other different troubles that have occurred to them and, at the same time, about their pure love to the "victim." They assure their victims that if it were not these problems, they would have already been with them, but they don't have money for the ticket and some bleeding-heart people send money to them, ignoring the facts about scams.
It is a harem in every country.
There are some male polygamists, who offer a woman to move to their country, live with her some time, and leave there alone, getting bored and willing to find the next one. Usually, they rob such a woman completely, not leaving even for a return ticket. As a rule, a woman sells everything she has before leaving home for a new happy life and now she is left high and dry.
On vacation with a scammer.
You might have already heard about this relatively new but already famous type of the scam. A dreaming woman is communicating with a handsome man, he offers to go on vacation at any resort. So, they go to the jointly selected resort and relax to the fullest but all the bills are signed by the woman because the man always has a reason to dodge signing. And at the end of the vacation, it turns out that the woman must pay all the signed bills.
Are you sure that you don't have relatives in Nigeria?
This is already the classics of this genre. Such letters were received at least once in the life by any Internet user. Most often they are written in bad English on behalf of some "lawyer" and contain a touching story about how your supposedly distant relative died tragically in Nigeria, leaving you the huge inheritance. But to get it, you need to send some money. For example, for bribes to government officials in corrupt Nigeria. But as soon as you send it, an attentive lawyer will immediately disappear.
Fake virus on your PC.
It is a very popular scam which has recently reached almost all the countries. The victim visits a site on the Internet and suddenly a window with a warning "your computer is infected!" pops up. Then the victim is offered to follow the link to "scan" the computer and clean up the virus.
The user clicks on the link and, of course, the computer turns out to be "infected". Further, the "good" site offers a computer cleaning service for only a couple of dozen dollars.