How to Deal with Social Security Number Scam
Posted by : Admin
Have you ever received a call from an surpassingly governmental or official organization claiming your Social Security number is under the threat of being suspended because of the bill although you are a conscious taxpayer? You shouldn't believe it and here's why.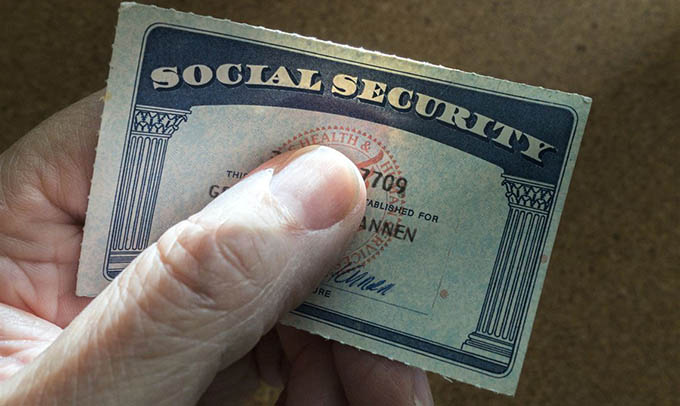 This type of fraud has become quite popular in the second half of the last decade and many people have suffered from Social Security scam phone calls. As a rule, scammers call accusing people of unpaid bills and ask about the personal information they will later use for their personal needs in illegal schemes, those who are unaware of the risk of giving our sensitive information dance to the tune of fraudsters.
What is identity theft?
Social security number scam includes stealing personal information. Data theft attackers typically receive personally identifiable information, such as passwords, IDs, credit cards, or social security numbers, and use that information on behalf of the victim. The stolen confidential information can be used for various unlawful purposes, such as obtaining credits, making online purchases, or accessing the victim's medical and financial information.
In most cases, the theft of the data is the fault of the owners.
What is Personal Data Theft aimed at?
Data theft is closely linked to phishing, getting information through a suspended social security scam call and other social engineering techniques that are often used to obtain sensitive information from a victim. Public profiles on social networks or other popular online services can also be a source of data for attackers.
After receiving the necessary facts about the victim, the attackers use it to order goods and access the victims' online accounts. In turn, victims may suffer financial losses as a result of unauthorized withdrawals and purchases on their behalf.
In addition, victims can be held criminally responsible for the actions of the abusers. According to research, in 2016, data theft caused $ 16 billion in damages to 15.4 million consumers in the United States. In the same year, the British fraud prevention organization Cifas recorded nearly 173,000 cases of personal information fraud in the UK. This is the highest number of fraud cases in the last 13 years.
How do I protect myself from stealing personal files and sensitive information?
Use a secure connection: If you intend to use your personal information on the Internet, make sure the connection is secure. It is advisable to use a home, corporate network or mobile connection. Avoid public Wi-Fi not password protected. If you have no other choice, use a virtual private network (VPN) that allows you to encrypt all your messages and avoid data hijacking.
Keep your devices safe: Download a robust, multi-level solution to protect your devices from malware and unauthorized access.
Do not open suspicious messages and sites: visit spam and phishing pages to learn how to identify and protect against attacks using social engineering methods.
Use strong passwords: Create long, unique passwords. You can use key phrases or a password manager for convenience and ease of remembering. Two-factor authentication will help secure your passwords. Never use the same passwords for multiple accounts or services, as theft of sign-in data can cause attackers to gain access to all accounts with the same password.
Monitor your bank and credit account activity: Check your accounts regularly for suspicious activity. This can identify the activity of the attackers before they cause significant financial damage or damage your reputation. Set limits for different transactions to prevent any malicious use of your money.
Be careful about sensitive information: if you need to throw away any physical documents that contain sensitive information, make sure you do it safely - make the information illegible or tear apart the documents. Similar actions apply to your electronic devices: when selling or disposing of old smartphones, tablets or laptops, make sure that nothing personal is stored on them.
Do not post personal information on social networks: messages, photos or videos that contain sensitive information which may be used against you, for example, for purchases, tickets or other similar documents. Avoid posting such files, as well as details of your personal life and stories that can be used by fraudsters to steal data.
Never store scans of your passport, driver's license or any other identification documents on your computer: the fact is that there is a virus software that "hunts" for just such documents. You should stay away from sending a scan of your passport through instant messengers and social networks. You should not store photo documents on the phone, because it can be stolen.
On the Internet, it's better to be vigilant relentlessly than to become an unwitting owner of a large loan later. You should not follow links in messages from strangers and click on advertising banners on questionable sites. Do not enter your personal data anywhere except for certain services in which you are completely confident and never pass it to third parties in a phone call because you may be involved in social security scam calls.
What to do if you become a victim of a social security call scam?
If your Social Security number has been already stolen or lost not in digital but in physical form, then you should immediately do a social security scam report to law enforcement authorities. As practice shows, the presence of a police certificate about the loss of an identity card or social security number on the date of loan processing is accepted by banks as evidence that this citizen did not take a loan.
In the event of a worse scenario — you have been informed about a debt for your name — you need to ask the bank for certified copies of documents confirming the loan, as well as find out all the circumstances (date, time, account information). Having all this data you should turn to law enforcement agencies. It is also necessary to apply to the bank, attaching documents received by the police to it.
Cases of loan processing by third parties using another person's information obtained via social security scam calls are not rare. Nevertheless, it should be remembered that the personal data of a citizen, including passport data and social security numbers, are recorded in a variety of places, from hotels to online ticket purchase services. It is practically impossible to completely exclude the provision of your personal data to third parties in modern conditions, however, it is recommended to minimize risks by not posting documents to the public in social networks, sending copies of them by e-mail, leaving a passport as a deposit, etc.
It is on the Internet that the greatest risks wait for the citizens, experts in the field of information security confirm, and the main danger is online social security scam. For example, you allegedly won a prize, but in order to receive it, you need to confirm your age (your identity) and send the passport details to the scammers.