3 Major Types of Dating Scammers You Might Encounter on Slavic Sites
Posted by : Admin
What are online dating scams?
There is probably no sphere of our life that would be completely safe. Cyber dating has its pitfalls too: scammers –also known as online fraudsters – have already become a huge problem that is not going anywhere despite all the security techs development. These people form criminal gangs play wicked tricks to cash in on singles in searches of love. Let's find out what most common schemes they use.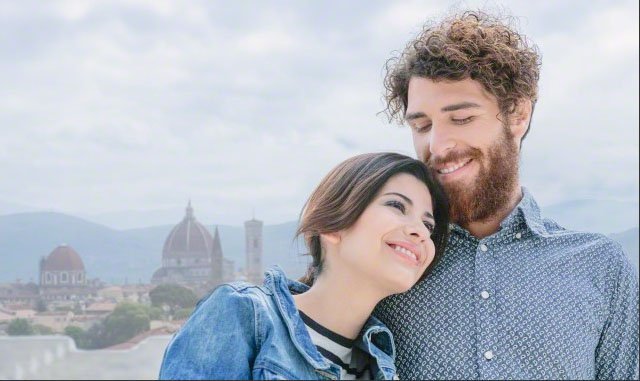 #1 Fake travelers
Let's imagine you've met a wonderful girl on a dating site and your communication gets better from day to day. She is interested in you and provides many exciting details about herself. One day, she tells you about her strong urge to meet in real life so she is going to visit your hometown. Tours like this cost a lot – that's why your "match" sends you checks with large sums that she allegedly has to pay. Of course, you offer help in covering those expenses and she willingly accepts it. But no one comes as the time passes. What is more probably, this amazing girl just disappears from your radar and doesn't respond to your messages anymore.
#2 Gift senders
In the beginning, it all looks like she bought an expensive present for you and wants you to obtain it. Nothing wrong with it – at the first sight. Suddenly, there are some bills to pay: she doesn't have enough money to cover the delivery or to fix some problems that occurred while this item was on its way to you. To be honest, you won't probably get anything since she just makes fool out of you. Oh, and there is a modification of such a scenario: your potential match tells you she wants to send some precious stuff to third persons and can't proceed without your help. Please do not agree on deals like that!
#3 Promise makers
Another group of scammers prefers making you "part of the game". You communicate with a lovely girl for a relatively long period of time. Seems like the mutual bond between you two grows and everything is splendid. Eventually, your supposed partner comes to you with a strange request: she has somehow obtained a cosmic sum of money she needs to cash out now. Since the laws of her country make it impossible, she hopes for your assistance. You are expected to help her transfer that money to your personal bank account and complete the operation. Then you will allegedly receive some part of the whole sum as a reward. It sounds great. Yet I have to tell you it is just a widespread fraud scenario.
How to protect yourself from scams on dating sites
Choose the right service. This is the most solid way to avoid dating scam. Carefully read the terms and conditions of the site you are about to sign up and make sure they have the anti-scam system.
Do not reveal personal details. Your phone number, home address, email, and bank data should never be submitted to strangers you meet on the Internet.
Conduct an image search. If you have any doubts about your online admirers, you can simply verify their photos. Unfortunately, scammers often steal Slavic beauties' pictures to add those to fake profiles.
Stay sober while communicating with nice ladies. Falling in love with an image of someone you don't really know is a normal thing today. Wait until you get to know each other well enough!
So what about jump4love scams?
Should you be afraid of the jump4love scam while using this major Russian and Ukrainian dating service? No. This site actually belongs to the top reliable online dating resources. Please understand that dating sites are not scams themselves – sad cases occur because dishonest people register there with evil intentions. Jump4love's anti-scam department does everything to protect the users: only verified women are able to create their profiles here and revisions are conducted regularly.