10 Things Dating Scammers Say to Trick You
Posted by : Admin
We live in quite a severe reality where even the most important and, so to speak, sacred things can turn into a trap. Many people have so tight schedules that they just don't have time to go on dates with different strangers or meet them in the bars. This is the main reason why social networks and dating sites have gained a popularity over the last decades.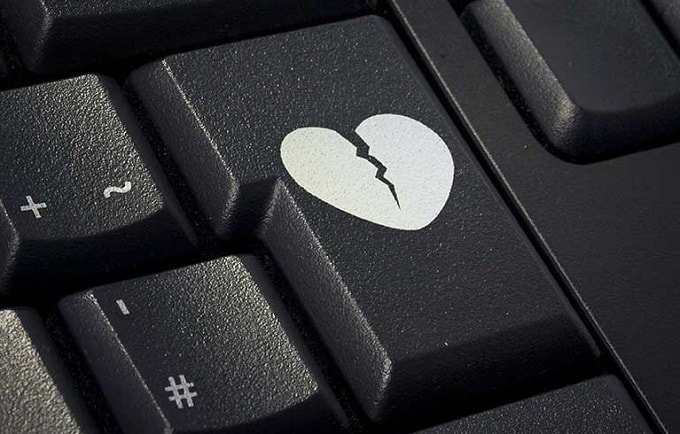 However, it has led to the advent of a big number of dating site scammers. Some people want to find love, other ones want to make free money. The latter ones register on different dating sites, use dating apps and don't skip even social networks, so you can face online dating scam almost everywhere. Unfortunately, it is quite difficult to realize online dating scam from the very beginning. They try to do their best to gain your trust, being experienced psychologists, they lay traps and wait for you to get in them.
The more information you know about scammers on dating sites, the higher your chances to protect yourself are. So, don't neglect reading jump4love reviews. Unlike other dating sites, the jump4love scam policy prevents receiving messages from most dating scammers.
It's high time to make a reality check of the messages you have got. If you set aside your romantic feelings, you will see some weirdness. Forewarned is forearmed, so there are 10 examples of what online dating scammers might say to lure you into their net. If you notice any signs of such a behavior, don't continue your communication as well as don't try to provoke them in any way. The best and the rightest thing you can do is to report dating scammers immediately in order to minimize jump4love scams.
1. They offer to continue your communication outside the dating site or application.
Hi… How are you doing? I've come across your stylish profile and couldn't but write to you. It seems you are a serious man who isn't interested just in a casual relationship. Am I right? Are you searching for a serious relationship here? It would be nice to continue our communication in a private chat. What's your email? It seems I've just found the very man, so I delete my profile today. Actually, this site is not very comfortable for personal chatting. If you share my thoughts, please send your reply to [email protected]
Hi, I'm Sofie. How do you do? U look interesting. I have only one free message because I don't like this site and don't have a subscription. I'll gladly talk to you. Contact me by my email and we'll continue from this moment. My email [email protected]. I'm waiting for your message!
2. They say that they aren't going to prolong the subscription.
Hi, how are U? It's nice to meet you here. What are U going to do on Friday? I like your photos. It'd be wonderful to continue our chatting, but unfortunately, I don't have enough money to prolong the subscription, so I'm not sure I'll be able to send you my reply. I don't want to stop chatting, so if you don't mind, send your message to my email. Here it is [email protected].
3. They offer to exchange private photos.
Hi there! You are so handsome and attractive. When I see you for the first time, I can't sleep. I want to see more than just pics in your profile. Do you want to see me naked? Send your positive answer with your photos to my email and I'll send you mine. My email [email protected]. Can't wait to get your great pics.
4. They offer to send other photos in return for your contact info.
Hi! You look perfect. You attract me with your pics. I'm a rare guest here because of work, so I don't check this dating app very often. Leave your contact info like email, and it'll be easier to communicate out there and send u my photos.
5. They make a declaration of love very soon.
Dear James. Today I woke up and realized that I dreamt of you this morning. You've managed to become my closest person. It's so strange and so exciting at the same time! Tell me please that you feel the same because I can surely say that I love you. You are the most amazing man I've ever met! Maybe in a past life, I was a good person and that's why I came across your profile two weeks ago. I'll be very pleased to hear your voice. Here is my number 77777777777. Call me. With love, Jane.
6. They tell you that they work outside your country.
Hi. Are you a newcomer here? I've never come across your pics. I have a good memory for beautiful women. What's up? I would like to learn more about you. I'm a USA military officer and at present, I'm in Iraq. In a half a year I'll come back. I've earned enough money to buy a cozy house and provide for my future family, so I'm looking for my soul mate with whom I can live till the end. It will be much more comfortable to talk via phone. My number is 7777777777. I'm waiting for your reply.
7. They pay too many compliments.
Hi, beauty! It's quite strange to meet such a beautiful girl here. I've thought that a dating site is for ordinary people like me but not for angels like you. I'm a lucky one to find your charming profile. Your smile shines better than the sun! I want to stand in such sun forever! I work a lot to be able to ensure a stable life for my future queen, so I don't spend much time here. It'll be better to move to the next level in our communication and leave this dating site. Here is my email [email protected] and phone number 77777777777. Don't hesitate to write to me.
8. They give too much private information in the first message.
Hi, James. My name is Nina Smith. I come from Florida, but currently, I live in California. You have an interesting profile with lovely pics. Do you like home pets? I have two cats, one dog, and a parrot. They are a perfect company when I have bad times. I hope to meet a man who will share my love for animals. Actually, I'm a veterinarian, but I dream to become an actress that's why I moved to Los Angeles several years ago. I'm looking for a partner with whom I'll be able to open up my soul. Are you interested in a committed relationship or just in a casual one? This dating app takes so much time that it'll be much convenient to continue our communication via phone. Here is my cell number + 1 7777777777.
9. They are interested in a serious relationship at an early date.
Hi, Peter. My name is Anna. I've never been registered on a dating site, so this is my first experience. I hope it will be successful. It's not very clear yet how everything works here. Maybe you would be so kind to help me with it. I'm not interested just in a friendship or casual relationships. I want to devote myself to my one and only, so I'm searching for a long-term relationship. I don't mind if it will be a long-distance one because the distance is nothing for two hearts in love. It will be wonderful to start with a phone talk and to listen to your voice. Leave me your phone number or call me. My cell number +177777777777. I'm hoping for your call.
10. They ask for help.
Dear Leo. Hope you are doing well. Sorry that I didn't respond to your last message. I have bad times now. I am desperate, and I don't know what to do. My granny is very ill, and I need quite much money. I've done my best to find the required amount, but I still lack the money. I cannot tell you everything here, but you are my last hope. It's very difficult for me to write you that, but I don't know what else I can do. Please help me. Contact me via phone and I'll tell you details. My number is 777777777.