How to Date Online Safely: Important Tips and Advice
Posted by : Admin
We have prepared an overview of the most dangerous problems you can encounter when visiting dating websites, including the increasingly common fraud tactics on dating sites. Not only will you have to enter a huge amount of personal information before you can access the features of a site, but also, you may be forced to disclose your credit card information or other financial information.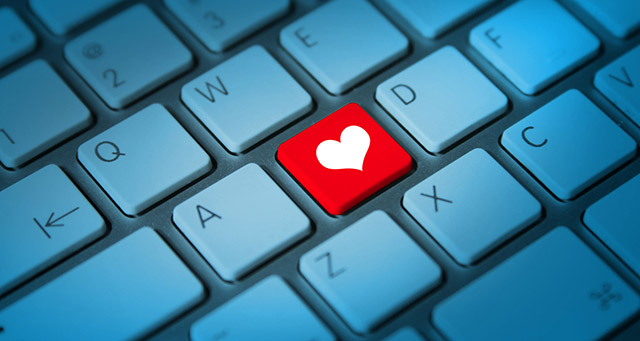 Today we will figure is online dating safe, will list some important online dating safety tips, analyze online dating safety statistics, figure out how to have safe casual dating on the internet, list a few safe dating sites, and everything in between.
So, let's find out how to date online safely?
Loss of financial information
Here's the first of dangers to your online dating safety. Your information may be lost along the way or get stolen from the site by hackers and unscrupulous marketing specialists. If you want to be dating safely on the internet, you should not share your financial information with strangers.
Malicious programs/viruses
Targeted traffic can easily be used to spread malware and/or viruses. Traffic can be switched to a clone of a site from which unsuspecting users will download malware to their computers. Governments of certain countries can use cookies or other technologies to track the geolocation of visitors of certain services.
Catfishing
One of the most common dating site fraud tactics is based on the fact that attackers create fake profiles. They can start off communication with their future victim, start a friendship or romantic correspondence, which will end with the loss of information, loss of finances, or, perhaps, both. Catfishing is the most common dating site scam on the Internet.
You can become a victim of violence
Those careless users of dating sites who quickly agree to the first date and/or casual communication, often become the victim of violence. By using the catfishing method, fake users will offer their online victim a date in a secluded place and it is difficult to predict what will happen next.
Having visited even one of the dozens of dating sites on the Internet, you will quickly realize that many, if not most, people on the site are not who they say they are. Often fraud on a dating site occurs using sophisticated software called a "botnet", the purpose of which is to infect a user's computer and obtain personal data. In order not to run into scammers, all you need to do is create an account, then fake requests will be eliminated, in some cases, it makes sense to update your account in the premium class of a paid service in order to receive only verified e-mails. If you think that your interlocutor is lying, it is better not to answer him and delete his message.
In the summer of 2016, Symantec, an IT security software developer, said it discovered at least 13 fake or cloned sites. But if you want to stay safe and secure, you should use jump4love, as there's no such thing as jump4love scam, it is a safe and reliable service that will allow you to find a hot bride in a matter of a day.
Verification, in fact, is useful in that it allows you to identify your identity and make sure the contact is secure, but fraudsters use a fake verification to achieve their goals. They get acquainted with the real users of the site, begin to actively communicate, and then offer to go to the site, which is engaged in verification and identification. You will be taken to a page where, having provided the registration number and credit card details, you can allegedly pass the check. What happens next? Fraudsters will find some reason to start regular deductions from your bank card, for example, you will be the owner of a subscription to something and this subscription will cost you $ 140 per month.
The Dark Web multilayer digital network sites even include instructions on how to create fake profiles for dating men on dating sites in order to obtain financial benefits from correspondence. Fraudsters can receive more than $ 15,000 per month, working full time. The objects of their attention are gullible lonely people, hungry for communication, or celebrities who easily respond to the appeal for financial assistance. Many people become victims of fraudsters whose main purpose is to steal funds from bank accounts or other types of financial fraud.
Anyone can become a victim of such fraud on dating sites, but most often it happens to single men from 40 to 60 years old, who work in the production or in the financial services sector, live, most often, with their elderly parents. These people are taciturn, reserved, shy, and awkward in any society. It is these men who are the easy prey of these "half-naked beauties" who make single men happy with their friendship or love, although it is impossible to know who they really are.
You can suspect that the profile is fictitious if you pay attention to the quality of the posted photos. Watermarks, staged photos in which the girl looks like a fashion model or a porn star are signs of a fake profile. Fraudsters can download photos directly from Facebook. There is a way to check: use the Google image search function to see if these photos were posted elsewhere on the Internet. If they are, and with other names, then, of course, the profile is fake.
Scammer tactics on dating sites
The most common type of dating service fraud is blackmail. First, attackers, on the pretext of dating, seek out personal information from a user that he would not want to disclose to the public. For example, details from personal life that no one knows about, sexual preferences, or intimate photos. Then they proceed to blackmail and offer to "buy out" the information. However, there is no guarantee that, after receiving the money, fraudsters will not publish personal data.
In such a situation, it is practically impossible to prevent an attacker from disclosing other people's data, so it is better to avoid such situations. If the interlocutor immediately tries to find out the phone number, address, or asks to send candid photos, you should be wary.
What digital security rules should be followed?
Experts do not advise to indicate an email address in which there is a real name of the user and, moreover, corporate e-mail when registering an account on a dating site. It is also better not to write the name in the profile.
When using several services, it is worth using different passwords for each profile and, if possible, enable two-factor authentication. Thus, you can reduce the risk of hacking your account, and if fraudsters still take possession of the data of one account, they will not gain access to others.
During correspondence, you should not follow suspicious links, especially from unfamiliar people. The link can lead to a phishing site or activate the automatic download of a malicious file.
Do not drag out chat conversations, it is best to meet in person, and in crowded places. However, quarantine makes its own adjustments, so if possible it's worth moving on to video calls. And in this case, one must not forget about security.
To reduce the risk of malware infection by software, you need to download video communications applications from official sources: from official developers' websites or from official stores - AppStore for iOS and Google Play for Android. And if you want to use a reliable dating service, use jump4love, scams cannot be found here, j4l proves itself as a reliable dating service every day.