9 Tips to Spot Dating Scammer's Profile on Any Site
Posted by : Admin
More than 50% of married couples began their communication on the Internet. But people are still afraid that Internet dating will lead them to deception, bankruptcy or any other loss. Of course, everything can happen, but all these fears can come true outside the Internet as well. Moreover, unlike a real life, you can understand whether it is worth going on a date with a particular woman through messages and her personal account. You just need to learn how to do this.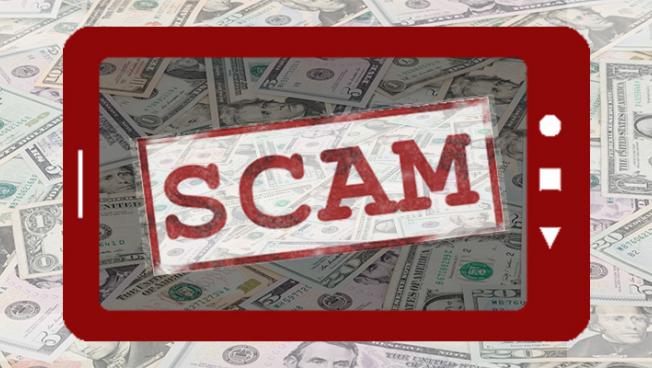 How to protect oneself against Internet scammers
Unfortunately, there is no one universal way of how to do it. But don't forget one simple rule: most often male victims provoke women to such behavior, allowing themselves to be manipulated. Therefore, simply "turn your head" and be attentive. While making new romance, scammers with beautiful faces and nice bodies carefully evaluate your behavior and your well-being. So, don't rush to tell the first woman you like all your secrets and take a closer look at her. Check heart-rending "stories from life" that she tells you or just test her. For example, tell her that you were overtaken by a sudden succession of failures, or that you have to pay alimony to your ex and so on. If a woman quickly loses interest to you, then her "love", unfortunately, is just a lure for a man like you. Below you can find more examples of scams:
1. Visual differences
Pay attention to any inconsistencies, especially with age. Scammers are usually aimed at middle-aged or older people. Since they are confident that these people are perfect targets because they already have some material well-being, and with age, men (and indeed all people) become richer. Therefore, compare stories of a girl about her life, work and photographs with her age. You can also ask when she graduated from school or when she started working. Compare her answers. If her answer doesn't match her information from a personal page, then this is a dating scam profile example.
2. Visual contact
No scammer who wants to interest you by messages like "Oh my sweetheart, I got to the hospital. I urgently need money. I'll give it back in two days" will agree to show her face on Skype or another video call application because you can remember her. By the way, such a simple request can protect you from fake accounts and identify scam on Facebook profiles.
3. Quick confessions
Be suspicious of any quick declaration of love because this is the obvious scam. Of course, online dating suggests a more rapid development of relationships and the construction of joint plans for the future, but... If a girl says "I love you" after a couple of letters or weeks of communication, you should beware. Such expression of feelings is a warning sign, especially if you don't even really know each other and don't communicate via Skype or the phone.
4. Call for help
This is one of the most common types of scams. Such scammers are ready to spend months to charm their victims. And when happiness is so near, something bad happens with a person:
· got in an accident;
· bad relatives try to take everything she has;
· the war started;
· there is no money even for a train ticket;
· mysterious outbreak gripped a city;
· she has to pay something as quickly as possible but she doesn't have money;
The list can be continued indefinitely. The main thing is that a swindler plays on sympathy, conscience, kindness, and other spiritual qualities of a victim. "How could I refuse if we made plans for life yesterday and today some trifle in the form of couple hundreds of dollars ruins our happy future?" – You may think. Men, remember: if a woman has a problem, you will be the last person whom she will ask for help. She will not even have time to spend it on a dating site.
5. Single mother
This kind of scammers plays on the paternal feelings. Often their victims are men who dream of children. In fact, such a man receives a full set at once – a wife and a child who needs caress and love. Also, he gets a promise to give birth to joint children and build a strong family. A woman comes up with a heartbreaking story about the child's illness, the lack of money, the inability to come, and so on. These false single mothers even communicate via Skype so that at the end of the conversation you can flood your monitor with tears and give all your money.
Your actions: if you want to pay for some operation or anything else, then ask for documents. If you want to identify Facebook profile scams, then ask as many questions as possible about the illness of a child, his or her condition. This will scare a scammer. And again, people don't use dating sites in a difficult family situation. There are charitable organizations and foundations for these needs.
6. Blackmailers
Showing a half-naked body (and hiding a face at the same time), a girl may ask the same from you for getting a "hot delicacy". Perhaps a man will even do it, but after a while, the same girl or someone else will write and threaten you. And then there are several options for you:
· You can be informed that a girl is underage and they are going to sue if you don't transfer money.
· You will be found on the social network (it is not difficult to do having your photo and knowing your name, city, and date of birth) and will blackmail by posting your naked parts of the body on the sites of your city or on the pages of your friends (or, even worse, your wife!) on some social network.
7. Small crooks
Girls-students (not always girls) can ask for 20 or 30 dollars saying that the mobile Internet is about to end, and "you are such an interesting man!" Or telling the legend that scholarship will be given the day after tomorrow, and there is nothing to eat, the head is spinning, and they need at least 100 dollars for food, etc.
All these are ordinary harmless small crooks, who are unable to inflict serious damage, but capable of spoiling the impression of communication on love services and undermining faith in good. Don't respond to requests and entreaties. Remember: if a girl wants anything from you except for communication, it's already suspicious! Use proven dating sites. For example, the site jump4love has no such scam.
8. Bad grammar
Look closely at the letters that she writes. Scammers write letters that are sometimes full of contradictions, often incorrectly write their own name or yours. The letter will be poorly written (in terms of grammar) or lines and even whole sentences will be repeated in different letters. Here are a few more features:
· Their knowledge of the language worsens with time. Even the first letters can show that they have no idea of grammar or punctuation;
· They make mistakes and every story contradicts itself;
· They mention things that don't correspond to profiles they have created, or they write about some incredible things.
Here I want to explain: of course, many foreigners can make mistakes in the letters. But frank illiteracy should alert you.
9. No photos
If a woman has few photos, it is better to avoid such a woman. Most likely she is afraid that her photos will be seen. Excuses like "I don't have photos" sound more than unconvincing in our time. There is a century of smartphones. So, most likely, she is just a scammer and match com blocks such scam profiles every day.