Is Vector Marketing a Scam?
Posted by : Admin
You're looking for a job. Something that wouldn't take much of your time but would help you manage your student loan. You browse vacancy after vacancy, and finally, you stumble upon one that offers to try your hand as a sales representative, selling knives and cutlery for around $16 per hour. Looks like you've found yourself a perfect job. Maybe you even have some experience in this field. You keep reading the job description, eager to learn what perks you can get. And there are a lot of them. It turns out that you'll be basically working for yourself! It's up to you to decide when you'll be meeting with customers and what your schedule will look like. Sending your resume, you still think that you might not be good enough for the job. But instead of disappointment, you get a job offer.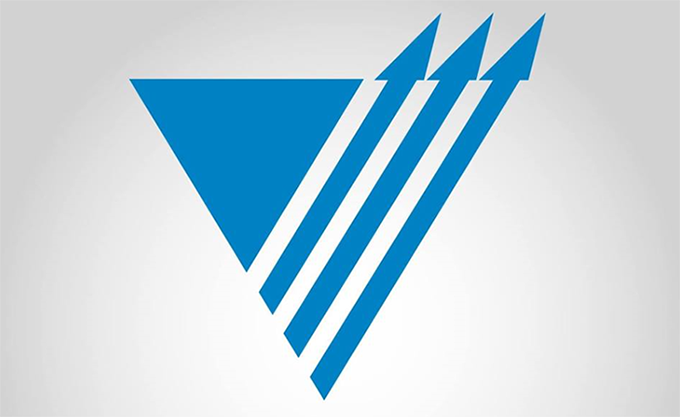 Of course, you don't hesitate to follow this offer up. The company hires you as an independent contractor, but there's one thing. You can't sell to whoever you want. Besides, there are also rules telling you how to demonstrate the product. Moreover, to receive it, you must buy it. Okay, to earn money, you need to invest it first, right? But then you find out that you need to finish training sessions to boost your skills, and they're not free too. Alright, maybe the bigger the investment, the sooner you'll deal with your student loan? Not so fast! You spend your precious time on training and purchase a demo kit just to end up earning $3 to $4 per day. Doesn't it look like a scam?
According to hundreds of angry emails and reviews, that's exactly how Vector Marketing works. It's a multi-level American company that specializes in selling Cutco kitchen knives and cutlery. Its marketing principles are largely based on encouraging its sales representatives to sell its products to their friends and family. Usually, close relatives can't say no and have no other choice but to buy them. But does it mean that Vector Marketing is a scam in the truest sense of this word?
How this Company Works
Vector Marketing's job ads are typically aimed at college students or those who just graduated, having no experience in job search. So it's not surprising that most of the company's applicants are between 18 and 24 years old. This age group is much easier to manipulate and fool than others, as the majority of young people aren't familiar with how companies must treat their employees yet and simply don't have the courage to ask management tricky questions about their job responsibilities or argue if something goes not as promised in a job description. They haven't seen better working conditions yet.
Here's what Vector Marketing job scam is all about. The company's ads always promise its potential employees a salary of around $11-$15 per hour (a pretty decent proposition for a student). Numbers can vary from ad to ad, but usually, this is what an applicant agrees to. However, what the company "forgets" to mention is that it doesn't pay per hour. You become a sales representative, and this means that you're paid per sale.
So, after you finish reading the ad, you contact a Vector's representative who sets up the interview in one of the company's offices. Some of those who underwent a Vector job interview said that the offices they were invited to looked as if they just opened and were about to close. Arriving at the office, you find a dozen of other students, like you, waiting for their turn to impress the interviewer.
Once you successfully pass the interview, you must visit an all-day training session (which is unpaid) to learn more details about your future job. As mentioned above, you'll be selling Cutco knives, and during the session, you'll get to know everything about them, including how to sell and demonstrate them properly. After that, you'll need to pay $120 for a kit you'll be using to demonstrate and promote the knives. At the end of your employment, you can return the kit and ask for a refund. There's no clear answer whether you'll be able to get the money back or not – some people do, and some don't. But according to the company itself, you will.
How Do You Profit From Vector Marketing?
The only way to make money there is to sell knives, and as you've already guessed, you won't be doing that in a store. Your job as a salesperson is to go house to house or contact everyone you know and try to arrange a demonstration appointment. Your working routine will consist of making your sales pitch and showing the products in the hope to actually sell something. About 80% of your clients are friends and close relatives. For every knife set sold, you get a 10% cut. If you manage to sell at least $1,000 worth of knives, your share will grow up to 15%. This somewhat justifies Vector's claims in the job ads that the amount of money one can make per hour may differ. Your salary depends on how successful you are at selling knives. And, naturally, no sales, no income. Keep in mind that all the expenses during your workday are on you. That's what lies behind this Vector Marketing Cutco scam.
Are You Fit for a Job at Vector?
If your circle of friends is too small to set up enough demonstrations to sell at least a few knives, if you don't see yourself as a travelling salesman, or if you're looking for a more stable and secure income, then you'll hardly benefit from Vector Marketing. But if you're sure that you'll be able to find enough clients to make this job profitable, then this might be a nice career start for you. Work on your charisma, learn what clients want to hear, and start earning money.
Why People Call Vector Marketing a Scam
So, what is Vector Marketing scam, and why do so many people believe that the company's business is shady? That's most likely because the company isn't 100% honest from the start. Despite such a bad reputation, it keeps misleading applicants and even its own employees. It seems like the job of a receptionist at Vector is to avoid answering any questions regarding the company and do their best to make a person agree to an interview. When talking with them on the phone, you won't hear about what you will do, about the money you'll need to deposit, or about other peculiarities of the job. Consider all this a surprise that you'll get during a training session no one will pay you for. And since, after the session, it's up to you where to find customers, and because an average Vector employee always tries to sell the company's products to their folks and friends, people feel that this job isn't fair, to say the least. There are much easier and more profitable ways to make money than to take part in this Vector Marketing scam.
Judging by how the company treats both its employees and people applying for a job at it, one can say a lot about its ethics. At the same time, Vector Marketing is a rather successful company, so it's not clear why its management is tight-lipped about the main duties and responsibilities of its employees.
Bottom Line: Is Vector Marketing a Scam?
Not quite. Technically, you have all the chances to make some cash if you have the energy and skills for that. But the majority of Vector's potential salespeople would just waste their time and money, and they'll get much more profit working in a store and having a steady salary.