Is Roomster Legit?
Posted by : Admin
Lack of finance for renting an apartment is not a problem. In the real estate market, co-rental housing has long been popular. Many people now can find a room for a joint rental with nice neighbors. Roomster was launched for the advanced search of roommates: with it, the user can find roommates, choosing them by country, city, age, occupation, hobbies, bad habits, foreign languages, and so on. But many say that Roomster is a scam. Let's figure it out.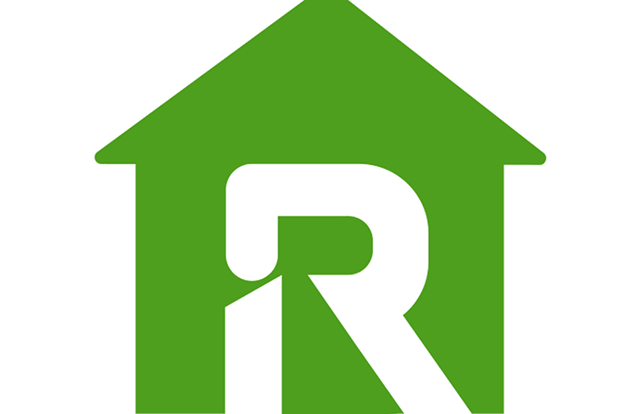 Is The Site Legit?
Is Roomster a scam site? Well, the site states that it is the biggest online social network for people who look for roommates, with almost 5 million active ads. Roomster Corp. is a real company that has been working for more than 15 years. It unites people in 192 countries of the world! It was launched on September 27, 2003 and is based in New York. 40 employees work there, and it is a legit startup. So, Roomster is legit.
The Problem That the Site Solves
Is Roomster worth it? Well, it is! There has long been an unresolved issue in the market for a high-quality search for roommates, but so far, it has not been possible to resolve it properly. There are a sufficient number of applications, services, and sites, but they all have many similar problems:
· a few profiles;
· no detailed information;
· no built-in messengers;
· lack of notifications of new and suitable profiles.
As you know, finding a roommate is a lottery. You can't predict what kind of people you will face until you meet with them personally. It can significantly complicate the search.
Design
Developers decided to make a unique design that would be remembered and associated precisely with this site. They wanted to do something different and so that the design didn't look banal. It means that the style of the site should be put in the user's mind, and if the user shared the site with friends, then it should have sounded something like, "It's like a dating site but for finding roommates."
How Does Roomster Work?
What is Roomster? More and more people all over the world prefer to live together, and Roomster thinks that renting housing together is a great way to save money. How to use it?
Use your Facebook account to create your profile;
Chat with potential neighbors as it is safe and convenient;
The site shows rooms hosted by people looking for rental neighbors;
Place your offers on the site so that people can contact you;
The subscription can be controlled by the user;
Subscription to the application starts from 7.95$ per 5 days;
While the confirmation of payment, the appropriate amount will be charged from your Play Store account, which will be automatically charged during the entire term of the subscription of the source package;
The user can manage the subscription and disable automatic renewal at any time by going to the user account settings on the device;
If you didn't purchase a subscription through the Play Store, you can change your subscription in the app.
Risks
There are so many negative reviews from people who have used the Roomster website. You can make sure of this yourself by typing "Roomster scams" or something else into the search engine. If you enter this phrase into the search engine, you will find a large number of user reviews deceived by scammers.
Fraud involves creating an unnecessarily attractive environment for users. The housing may have a price of 30% less than usual, and this immediately raises suspicions. Clients instantly transfer payment to a fake account, and then start writing complaints to the support service, although the portal is not to blame for the situation.
Western Union is a favorite money transfer system among dishonest people. It is this system that allows you to send large payments, and it also becomes impossible to return funds. If they ask not to send funds through the site system when renting a property, but send the transfer through the Western Union system, then there is a high probability of Roomster scam. You can send transfers through such systems if you are personally familiar with the recipient of the funds. In other situations, the risk is high.
If a person paid for the property through the system on the Roomster website, then he/she can receive a letter by mail stating that the payment failed. It is offered to use the specified details again and make the payment. The user must know that this is a scam.
Also, scammers often book a deal only verbally. They offer to conduct correspondence on social networks or via mail, they are happy to talk on the phone, but a person can't prove anything when deceived. You should always require a guarantee of the booking.
Roomster Reviews
"It is definitely better than any other room search engine. Thank you for all the information about each rental location that you placed there. A way to find a place in modern life."
"I paid for the program for a week and didn't find housing! You need to pay so that you can chat with homeowners. They wrote that I sent the money, and they would send me the key by mail! DO NOT DOWNLOAD this program! As a result, I found a home through Airbnb in 1 day!!!"
"I am in love with this app. It is quite easy to find a room, unlike other applications. Notifications give me all the exact information on time."
"When you send a message to people, no one warns you that you will have to pay to read the answer. Moreover, you are notified of dozens of personal messages. In addition, after payment, you can see phone numbers, but all these numbers are fake. I will not be surprised if a message or a call to such a number will cost you a lot."
"Fantastic application works the way you want it! Roommates save your money from being found by a roommate! The best decision!"
"I do not know if there are scammers on this site, but I had an overall good experience. Good luck, guys."
"I'm a student, Roomster is really helpful. This can help me find a neighbor quickly and easily. It saves a significant amount of money."
"In fact, I have to say that Roomster is the best app to find a place to stay. You will get easy to use. I think you should download and use Roomster. Enjoy it!"
"I am really impressed with everything that it gives me, there is a lot of information about renting here, I highly recommend the application. You can find a new room within a week."
Our Verdict
Is Roomster safe? We've found out that the site is legit. But there are situations when you can be deceived. If you want to avoid it, then be careful!
Be especially careful if someone asks you to follow any links. And if he/she immediately requires payment, then this is a clear sign of fraud.
Always check the page URL in the address bar of your browser to make sure that you are on the official resource. Use the password manager: if it didn't fill out the password field on the login page automatically, there is a good chance that you are on a fake site. Get a reliable anti-virus solution that will warn you if the link leads to a fraudulent, malicious or phishing site.