Is BetterHelp a Scam?
Posted by : Admin
A modern pace of life makes its changes to everything you face daily. People are used to stressful situations since they become a normal part of their lives. Frankly speaking, we don't notice or better to say, we don't pay attention to it that much since even a positive event can become a root cause of stress. And given how much the rhythm of life has accelerated over the past century, it is not surprising that we have begun to face stressful situations more often. A human brain must process a huge flow of information in a day, respond to a constantly changing environment and people. And sometimes people just lose control over their bodies (especially in situations that seem critical to them, even if it is far from reality), and start regretting that later. Problems begin when anxiety goes beyond temporary difficulties and begins to take control of us. By the way, stress often turns into a severe form of depression. And when people don't see a way out, they start looking for professional assistance.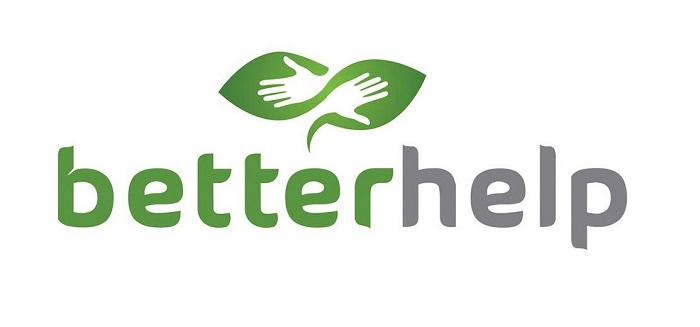 What Is BetterHelp?
It's impossible to make a BetterHelp review without telling some words about the service itself. This is an online service which provides their users with psychological assistance or, in other words, it is about online mental health therapy. It doesn't differ much from meetings with a therapist in person since you are communicating with a doctor whose specialization is connected with mental health issues, for example, panic attack or all kinds of phobia.
The first thing you have to do is to go through a vetting process, which contains certain questions. For example, the first question that you get will be about whether you are a danger to yourself or other people. If you reply positively to this question, then instead of moving to the next question, you will be suggested to turn to your local hospital. And in the case when you give a negative reply to the question, indicating that you are NOT a danger to yourself or others, then you will be able to go onto the site and contact a counselor. This process may have some varieties on different platforms.
Besides, you can be sure that your preferences will be taken into account, for example, whether you want to talk to a specialist with religious beliefs, whether you want to talk to a specialist of the same gender and what mental health issues you had.
What Was the Betterhelp Scandal About?
This online platform became really known in the past year when it was mentioned by famous YouTuber Shane Dawson in his video series "The Mind of Jake Paul." It was a rather harsh approach since the aim of his work was to "go through Jake's dirty laundry," examining his social circle, childhood, and relationships to find out the root cause of his actions. In one of the series, Shane mentioned BetterHelp as a sponsor, adding that he really believes in its usefulness. On the background of the drama that was unfolding before the eyes of the popular host's fans, BetterHelp controversy appeared. Since many people were outraged by Dawson's actions, their rage spread to his sponsor. Many people start asking the question, "Is BetterHelp legit?" Even those people who were not interested in such services started showing increased interest in this platform. People who feel offended or excited in any way can be extremely passionate about the object of their interest, and this mechanism of human nature is successfully used by social media. It makes people subscribe to different bloggers and YouTubers and follow their every step. Besides, nowadays there is a certain category of people whose main goal is to react to the actions of others, often in a scandalous manner.
Thus, one of the channels decided to use the heightened interest of users in this situation and created a content that unmasks the YouTuber and proves the theory about BetterHelp scam. And in the attempts to respond positively to the question, "Is BetterHelp a scam?" they started exploring their Terms and Conditions of Use. And as you know, "When there's a will, there's a way." So, the fans found out that even though BetterHelp claimed you get an opportunity to talk to a licensed therapist online, in the fine print there were mentioned that a user should better check their counselor's licensing info. After such discovery, people concluded that all the BetterHelp reviews that had positive connotation were fake, and the counselors you are communicating with on this site are not vetted. In other words, people cannot be sure they will get qualified assistance, and the platform put people who need professional care in danger.
What Is the Conclusion?
Usually, nobody expects that a small little thing can hit like a bombshell. Talking about the Internet, which has its own rules and laws, it's difficult to predict what information will be exaggerated and what will be ignored and considered nonsense. Sometimes, it is just about a coincidence of different moments which wouldn't have drawn attention in isolation but served as a bombshell under certain circumstances. Thus, if BetterHelp didn't sponsor that notorious YouTuber who sparked a wave of negativity and hype, then you would hardly have heard something bad about this platform. However, whatever happened, happened. And now you are reading this article, trying to find out whether you can safely use BetterHelp service or it's better to be on the safe side and search for something else. Especially considering the fact that the platform was accused by "justice seekers" of selling personal data of their users to the third persons. Well, this is quite interesting accusation since nobody considers the fact that such things are prosecuted and convicted by law, so such services prefer to treat personal information of their clients with excessive care, providing maximal security. Besides, it's interesting that all "victims" appeared right after the scandal, trying to take some of the glory.
When you hear the same information from different people, you don't double-check it or do your search since you perceive these data as truth, so when you run into information that BetterHelp is a scam, you don't have any doubts because you have never tried this service yourself. But the thing is that all the information you find on the Internet, especially when it is presented by bloggers and their army of followers, should be vetted. The scheme of information sharing is quite simple. One person submits a certain portion of info, and another person decides to quote it as the truth. Later this provided truth is repeated by several other people, so when you run into it, you have already heard something like that from other users. So, the trap snaps shut because you believe that if you get the same info from different people, then it is surely true. You don't have any doubts. However, the thing is that if you want to make sure and be 100% confident in something, you should spend your time studying the issue and going deep down. So, read all the reviews, both positive and negative ones, study the site, learn the terms of use, try to register and use it. Only after going through all the stages you can be sure in the result.