How to Spot a Fake Dating Profile?
Posted by : Admin
Nowadays dating became so easy to use and advanced, we don't even need additional protection to involve in safe connection...or do we? It's a common misconception that an online adguard and an antivirus system can prevent you from getting mobbed in real life. Scammers like dating sites as their data remains anonymous and there's practically no chance to spot the scammer and report to local authorities unless card information and telephone numbers are involved.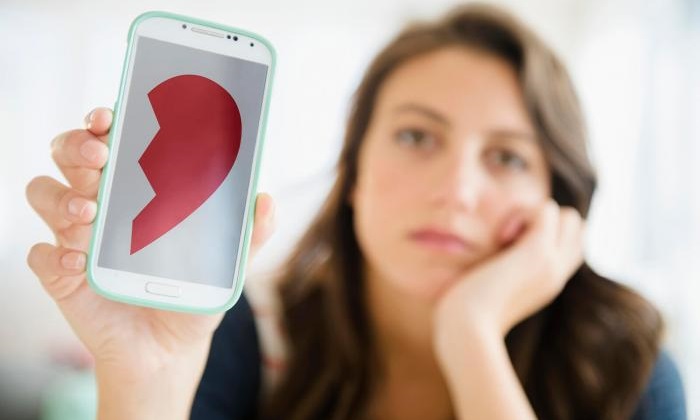 Fake tinder profiles, Bumble fake profiles...What do you do in order not to be caught in a dangerous scheme? In fact, a team of researchers from United Kingdom created an algorithm that could potentially to catch liar's pants on fire and prevent people from being heartbroken or led on.
How Scammers Use Fake Dating Profiles?
Scammers know what they are doing when trying to deceive you. They have a pattern of actions and looks that easily catch attention of a fellow user. First thing which can throw you off is their impeccable appearance. They look above average, yet simple and classy (it is made not to be susceptible). Their looks say: "I came from a good family". But that can be anyone, right? So the next thing that makes a con-artist so memorable is their fast and ferocious way to get to you. They fall in love with one like, practically begging you to marry them. Keep in mind that their profile pictures can be stolen and their professions can be made up. Scammers like to enlist themselves as doctors, lawyers, teachers or finance managers.
Once the ice is melted, they will want to know whether you are financially stable, what's your monthly income. They will make the questions seamless, effortless, reasonable. They will invent a situation of being on the verge of death, poverty, or crisis and make you feel guilty for not wanting to participate in a problem's solution.
How To Spot Fake Online Dating Profiles?
First of all, in order to understand how to prevent being involvedin a scheme, you must know potential ways of sporting a fraud, and these connections can lead up to a list of unwanted consequences. Some of them stop at taking money from you. Others won't stop before cops and migration department, getting closer to you in person for bigger and more dangerous schemes. How to realize that your potential partner is a fraud?
They use fake profile pictures that can be easily googled. For that matter, you should upload a questionable photo to Google search or Tineye to hopefully reveal that the person you are talking to is not who they are.
They use fake dating profiles. If you want to know whether this person lives in certain country, just find them in a citizen database. It's free and quick. No people under this name? Most commonly, they wanted to remain anonymous not to be scammed themselves, but they can also be THE scammer. Also, if they claim to be in a researcher's or scholars position, all of them can be found in online associations. For example, of your friend claims to be a PHD or a businessman, all of those people are tracked by authorities, and Internet always provides a quick and easy access for that information. No luck finding them? It's not very wise to ask why they are absent in every database because con-artists have an answer to every question that might sound legit to you.
Their bio information seems awfully familiar. Yes, frauds are inventive, but not brilliant. They lack imagination, too. So if their bio is full of cliches and things that are commonly loved everyone, even too good to be true, chances are they want to provide and impeccable image of a successful businessman and a cat lover.
How New Algorithm Detects Fake Dating Profiles
A team of researchers from the Warwick University use artificial intelligence to analyse common things between potentially fake dating profiles. Remember we talked about how untalented con-artists often are? That is because their profiles are copycated, from city to profession and occupation. Artificial intelligence likes searching similarities between things (well, at least it is programmed to do so).
According to a research, only one percent of the whole mass of accounts were actually genuine, so the probability to block a real person is minimal. So beware basic people, maybe artificial intelligence is giving you a sign to work on sauce a little bit more? For example jump4love scams weren't a thing when runned through this program. But sadly, only jump4love scam – free app and a bunch of other sites were free of scammers. Some other programs had horrible results in terms of fraud or inactive accounts. In other words, the more widespread an app is, the better the chances are to get fooled by an oversea stranger.
Artificial intelligence is known to help spit suspicious activity. That is why it you send too many friend requests and like too many photos on Instagram, you get banned. This list of friend requests is often automatic, nothing more than a program. Scammers rarely befriend everyone by hand, preferring to send more than a hundred messages in a day to get as many potential victims as possible. AI helps to recognize the same messages that have been copied and send to a bunch of people at the same time. Also, it can ban profiles that use fake photos, searching similarities with Google photos and the profile.
Also, artificial intelligence can check database of people who claim they live in one city and report the account if there is no such person. It may be a little bit harsh, but some dating sites care about their reputation to the point of getting any fake account out of the way. Soon these programs will be able to spot transactions within a dating site and shut them down immediately, so there is no possibility to pay money when on the site. And it's quite reasonable as in 2017, 3000 people from Britain lost more than £ 11, 500 on con-artists and people who wanted their credit card information. The system will soon be able to control the sum you can spend on a gift for one person.
So of you are just insecure to upload your own photo or reading this and planning a major scheme, this time it's not going to work. Besides that, catfishing is not cool anyway!