Is Zelle Legit? An Honest Insight
Posted by : Admin
Our banking system has been developing since the very beginning of our civilization. Nowadays, thanks to hundreds of years of development, you can make big purchases, send and receive money even without living your home. A great example of this is the situation around Zelle. It has been created by real professionals' people to help us manage our financial resources. However, scammers use it to steal money and gain profit from common people. Today, we are going to take a look at the whole situation with Zelle and will try to find out whether Zelle legit or not. During our small investigation, we also studied many Zelle reviews to ensure the quality of our work.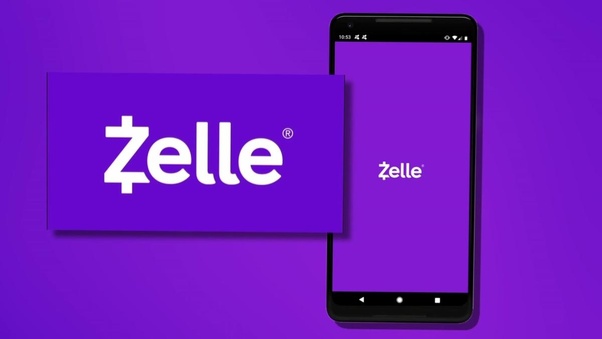 What Is Zelle?
So, before we begin, it is crucial to answer the question, "What is Zelle?" Zelle is a Northern-American digital payment network. It is owned by a private financial company called Early Warning Services. In turn, this company is owned by major American banks. Here are those banks: BB&T, US Bank, JPMorgan Chase, Bank of America, Wells Fargo, Capital One, and PNC Bank. Officially, the main goal of Zelle service is to enable people to transfer money from their bank account to any other registered bank account in the United States. Zelle is available both on mobile devices and the websites of all participating banks and institutions.
Officially Zelle was launched at the beginning of Summer 2017. Before this, it was called "clearXchange," and also serves as payment services available only for members of involved financial institutions and their clients. ClearXchange was launched in April 2011, by three banks: JPMorgan Chase, Bank of America and Wells Fargo. It was sold to Early Warning Services at the beginning of 2016 when US Bank and Capital One joined the system as additional partners. When, at the end of 2017, it was rebranded as "Zelle," the users who wanted to continue using this service had to recreate their profiles in the system.
As you can see, Zelle actually works as a service that allows its users to send and receive money even if they are customers of different US banks. Zelle works very fast and transfers money in minutes. It requires only an email address or mobile phone number to allow you to send and receive money to and from other people regardless of where they bank. However, there is another side to such an approach. As it turned out, scammers can easily gain access to the user's mobile phone numbers and emails, which allows them to steal money.
How Does Zelle Work?
To understand whether the Zelle app is a scam or not, we need to pay a closer look at how it works. So, how to use Zelle? Zelle is a standalone app both for iOS and Android. Thus, if you don't want to use the website of your bank, you can download the Zelle standalone app to have access to your bank account from there. First of all, you will have to download it from Google Play for Android or App Store for iOS. Then, use linked to your bank account phone number and email address to get registered. After this, you will be able to send money to other trusted people simply by entering their phone numbers or email addresses.
How Do Scammers Work?
The scam is very simple but deadly efficient. So, here is how it works. It begins with a call, and it looks like it comes from your bank. On your phone screen, the caller's ID will show your bank name. When you answer the call, scammers tell you that the bank detected fraud on your bank account. Then, after scaring you, they will tell you that they can resolve this problem just right now via your phone. This is when they will ask you to tell them a code that they "are going to send you right now." A few minutes later, you will receive the aforementioned text message with the code. If you tell them this code, they will say that all fraud changes have been compensated.
As you have already guessed, right after calling you and receiving your verification code, scammers use it to create a Zelle account. Due to user-friendliness and ease of use, this process takes only a couple of minutes. When this is done, scammers begin to drain your bank account by sending money to their ones. Hence, this attack can be performed in two ways. The first one is when a scammer uses various means to hack your bank account. This is the hardest way, and scammers use it only when they attack very serious targets. The second way (the one from our examples) is to use social engineering to fool you over the phone to make you send them your verification code. This is the most popular approach when scammers aim to hit numerous targets.
Why This Zelle Scam Is So Dangerous?
The biggest problem with Zelle scam is that scammer doesn't need to have access to your ATM card or don't need to steal your blank check. This means that scammers "can work from home." Thus, you can't just spot them on cameras or track them using standard mechanisms. Another problem is that this scam allows scammers to gain access to your bank account in minutes. After all, all they need to do is to make you believe that they work for the "fraud department" of your bank, and then you voluntarily give up all the required information to gain access to your bank account. Once there, scammers use Zelle to get all your money in no time. Also, this scam hits people all over the country.
How to Protect Yourself
According to NBC News, Zelle claims that they use multi-factor authentication to make hacking impossible. However, they claim that there is nothing they can do if customers with their own hands covered this protection by spilling all the key-information to scammers. Consequently, your defense from scammers consists of two parts: technical and social. Remember, about the first option for scammers when they hack your account? If you are no technical expert, there is nothing you can do to stop it. So, rest assured because in this case, scammers will fight against professionals who work on the security of the app. This is why this approach is not so popular among scammers: because this approach requires too much effort and time to pay off.
The second way is to use social engineering. And this is when they aim at you, and here you can truly defend yourself. So, here is how you can protect yourself from scammers:
1. Stay calm, and don't panic. When people panic, they make mistakes. This is exactly what scammers want to achieve when they call you and claim that they are from your bank, and you have problems.
2. Don't believe in the caller's ID because it is very easy to fake it.
3. Never share your account numbers, passwords, or allow access to your accounts to people who text, call, or email you. Banks never contact their users in such ways.

Is Zelle Legit?
So, is Zelle a scam? According to all the above mentioned, we can say that Zeele is not a scam. It is owned by major U.S. banks, and those banks value their reputation too much to be involved in scams or frauds. However, by now, it is obvious that Zelle is not 100% safe to use. Even though its owners claim that they work on safety, scammers still have many opportunities to steal money. Therefore, is Zelle safe? Unfortunately, no one can guarantee that your money will be 100% safe with Zelle. However, if you listen to our small pieces of advice on how to protect yourself from scammers, you will dramatically reduce the risk of being scammed.