Is EverQuote a Scam?
Posted by : Admin
EverQuote is an online website that claims to provide you with quick and free auto car insurance quotes in less than two minutes for you to pay the smallest amount of money possible. EverQuote says their organization studies tons of various insurance companies, sfor example Farmers, Allstate, Travelers, Progressive, Nationwide, and Liberty Mutual, search for the ways of matching you with these providers according to your requirements, and provide you with competitive information to make comparisons and decide based on this. Everything you are asked to do is to enter your info, and the site undertakes the rest of the work.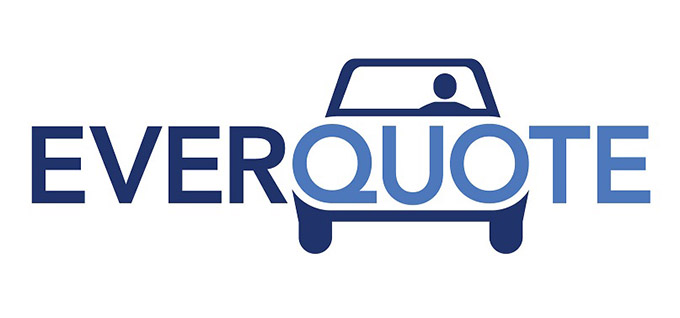 What is so specific about EverQuote that you would want to choose this site over any other among the similar ones? When compared to other similar services, EverQuote has free apps for both Android and iOS platforms too. It pledges to provide you with the possibility to track the trips and upgrage your driving skills as well. And, in general, this company claims to be saving you time and money, and providing the quality service at the same time. However, are all of these assertions true and is the site even legitimate? Are there any peculiarities and drawbacks you should stay on alert about or ones that can make you back out from using it at all? This is what we are going to find out.
In this article, you will get a detailed review and close up look at the information we collected about EverQuote as a result of a deep research, which will help you to decide whether you are ready to take the risk to rely on such a site.
An analysis of the EverQuote service
Checking dozens of auto car insurance companies to find the perfect match if you decide to use their service would be extremely time-consuming and simply non efficient, as the hard work would not pay off for miserable saving you get. So the concept of EverQuote is understandable, yet is it as good as it claims to or is everquote a scam?
Of course, independent insurance agents can offer their help and rovide you with various quotes from all of the many carriers they cooperate with and are the representatives of. However, do you even know where you can fing such agents, for example in your region?
Having studied the business model of similar sites, we came to a conclusion that lead generation Internet sited are in huge demand with the people invovled in the insurance industry, and to other spheres of financial direction like lending, home renting and selling etc.
Taking EverQuote into the regard, the service gathers more than 40 segments of your personal information while you log in and create an account, among which are insurance needs, tickets, status, age, credit rating and the history of driving. And it passes it through to 3 or less agents located in your region. The main risk lies in the agent being able to filter and see this information or deliver it to the third parties. Which is an important thing to mention while talking about the everquote scam.
Is EverQoute a scam?
When getting straight to the Everquote insurance scam, it is worth mentioning that the site itself, as well as its fillial subdomains — Save on Auto Insurance, Live Smarter Daily, Provide Savings, My Quote, Live Smarter Daily, Us Auto Insurance, and many others — is not a legitimate insurance organization. It is just a lead heneration for representatives of auto insurance companies and aggregators, which basically means it is a spam factory. It is collecting your personal data and then selling this kind of information to dishonest third parties which the internet is full of.
That is why we would intend on your refusing from using such a service in any way. You should never giving EverQuote your personal information and numbers. Your email will be fouled tirh ton of junk mail from the site and its affiliates to such an extent that it will not be even able to be used. You will recieve from 10 to infinite number of calls per day from telemarkets and other jusk messages — the best tip is to never ever pick up your phone! Because they will not leave you alone from then. By the way, is it even worth mentioning that none of these telemarkets will not even propose you a reasonbly priced or efficient offer.
Everquote calles itself an "insurance marketplace" that serves for comparing insurance quotes. But we have a bridge to sell you, it could not be a bigger lie! Instead of this, you will be connacted to a carrier, agent or aggregator that suggested the highest price for getting an access to the considerable part of your information. If you hink about it for a while, it is not diffiult to notice that whoever gives the most mobey for your persobal data is to make the most profit off you. Therefore, those third parties will in most cases give you the worst offer for the price. Do not let them mislead you. And if you wonder how can all of this be ommitted, you should better spend a little more time and conctact the websites straight and turn to the major insurance carrier, because companies like scam EverEuote will not do you any good.
So the final answer to the question is EverQuote a scam is «yes». It just makes money by fooling internet users who are not familiar with that kind of schemes. The company allures unassuming, provocative information in front of such users and leads them into clicking on that content, so the service can consuct their information. Among some of the EverQuote's most hyped campaigns are:
- "How and why 3 New York grads are disrupting the auto cars insurance market," (and it features three asian women)
- "Drivers who were born between 1954 and 1989 should know this" (the years can vary)
- "Why do not all drivers know this"
- $28 insurance (do not be tricked into exploring such a frank clickbait)
- "$175 is just too much to be payed for auto car insurance"
Just remember, if things sound too good to be true, they probably are. And the founders of Everquote seem to have taken this phrase too literally and made a lot of money this way.
How to know the site isn't a scam?
In the modern world of cyber scams and information being the most valuable resource, it is important to stay on the alert when it comes to providing any site with your personal info. For example let's take the dating site j4l.com. If you were to study the jump4love scam and tried to look out for any hidden scheme in the work of this service, you would discover, that there is not a one. There are many characteristics and small point that can tell you whether the site is legitimate and safe. You should always check the domain of the site, whether the connection is confidential and finally read reviews.
If the site requires you email or credit card information straight away, you would better not trust it. So, the simple interface and MacAfee Secure audited registration lead us into the opinion there are not any jump4love scams.
More info based on the reviews
Here are just some comments on the site from its former users that would make it more specific and show exactly what kind of scam is everquote.
«EverQuote says that they will help with getting insurance by filling out your data and then insurance carriers see it and quote you. But the company constantly asks for all of the data again. It inundates you with calls and junk emails requiring the same information over and over again. Please, do not waste your time and do not fill out their form, because you will be disturbed for weeks by agent representing the insurance company asking for the same. No way to cease it once it has started».
«I turned to EverQuote to look out for some options, nevertheless I am currently contented with the work of the service my current carrier on my auto insurance had gave me, I am completely dissatisfied with how much I am paying. Because I filled all of my info into EverQuote form and then I was givven quite a few options and I chose the first insurance company just to find out I had to enter all my info again! And the same was with the next auto car insurance organization option I clicked on».