How Does Phishing Work?
Posted by : Admin
It is not a secret that many of our actions on the Internet are automated, that is, we open mail, read mailing letters, follow recommended links. We also receive messages from friends and often without hesitation follow the link we see. The person is usually very credulous. And this is good and bad at the same time. It is good because doing without trust is impossible, but trust is different. We can trust people we know well and do not trust those who seem suspicious to us.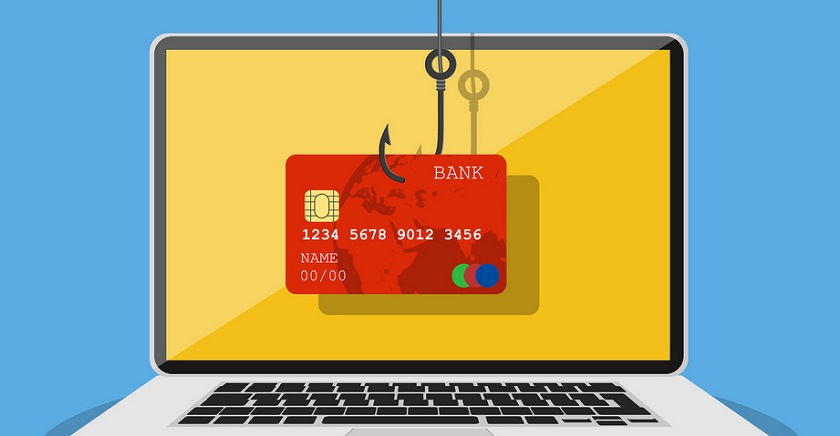 How to understand that a person is suspicious? After all, often a fraudster can apply craftiness and social engineering in such a way that we will immediately believe them and fall into the trap.
How to avoid phishing? And what is phishing at all? Let's define the concept of this term. Phishing is a type of online fraud, the main goal of which is to gain access to personal user data. For example, credit card billing data, bank username, and password, data from the user's personal pages, access to bank accounts, financial information, etc. all your data is of great interest to hackers. To capture your information, scammers go to different tricks: they send out mass e-mails (spam) as well as personal messages from financial and government institutions, social networks, create phishing sites, download pages, pop-up windows, etc.
The fundamental element of phishing is the process of creating a duplicate copy or clone of a well-known website to steal a user's password or other protected information. This method has gained great popularity since most users do not always comply with basic computer security requirements. Using various psychological tricks, phishing scams encourage users to enter their confidential data on a fake web page (phishing page) that is apparently not distinguishable from the original site taken by scammers as a basis for copying.
In most cases, the only difference between a fake page and the real one is its wrong URL. Often users do not pay attention to the page address bar. And since the appearance of the phishing page completely resembles the page of the original site, most users fall for the trick and share confidential information with scammers. It is quite difficult for ordinary users to identify a phishing scam page due to its high confidence.
Types of Phishing:
postal;

online;

combined.
Mail phishing. Using the methods and tools of spammers, phishers can create specially created e-mail messages to millions of legitimate email addresses within a few hours. In many cases, email lists are purchased by phishers from the same sources as spammers.
Online phishing means that cybercriminals copy some websites (most often they are online shops of online trading), as well as similar domain names and similar design. Then everything is simple. The victim, getting into such a shop, decides to buy some goods. Moreover, the number of victims is quite large, because prices in a "non-existent" store will be literally junk, and all suspicions are scattered because of the popularity of the copied site. When purchasing a product, the victim registers and enters the number and other details of their credit card.
Combined phishing is that you create a fake website of any organization, which then lured potential victims. Here, victims are invited to perform some operations themselves, while using methods of psychological influence.
Let's consider the topic of PayPal phishing separately and more precisely. Fraudsters may try to impersonate PayPal specialists to gain people's trust and gain access to bills. Often, to acquire personal information, the recipient is asked to respond to the letter, call any number or open a link. Fortunately, there are several ways to make sure that you are dealing with real PayPal employees.
Things to Do to Verify That Email Was Sent from PayPal
1. Always check the greetings at the beginning of an e-mail message. PayPal messages always begin with a greeting that contains the name of the account holder or the name of the company registered on your account. The company never sends messages starting with the words, "Dear PayPal User" or "Hello, Member of PayPal."
2. Pay attention to the feedback. If in the e-mail, you are asked to click on the link placed there, be careful.
3. Make sure the email does not require personal information. E-mail messages from PayPal never ask for your email address, first name, last name or full bank account number, credit/debit card.
4. Pay attention to the presence of attachments to the letter. PayPal never sends attachments or software updates that must be installed on your computer.
How Does Phishing Work?
Hackers or phishing scammers target a wide range of users. They produce a mass distribution of phishing emails and messages with a very high degree of similarity with the original. Letters may contain the official logos of the institution, site, company or brand on whose behalf the appeal is made. For various reasons, the user is prompted to click on the attached phishing link and enter their personal data. The reasons may be different: all sorts of contests and quizzes, winning sweepstakes, incredibly high discounts, and sales, confirmation of your billing details or PIN codes, requirements to change your login details under the pretext of protection against hacking, etc.
As a result of such actions, the user gets on the phishing page, which is almost indistinguishable from the original and enters their confidential information. At the same second, it becomes known to fraudsters and can be used for further illegal activities.
How to Prevent Phishing?
As it has been mentioned, currently, fraudsters have developed a great variety of different tricks and traps to lure the gullible users to their page and force them to enter the necessary information for the hacker. Therefore, you should be careful and do the following things.
1. Whenever you receive an email urging you to follow a link, first of all, you should pay attention to the address of that link. You should spend some time and study this link, paying attention to the nuances of its writing. If you are in doubt, find the official website of the organization from which you've received the email using any search (Google, Yandex) and verify the spelling of the page address. Also check if there is a security symbol in the address bar (green lock, prefix https). As you can see, it is worth taking a little care, and you can significantly reduce the risk of being deceived, and your data hacked.
2. Set limits on transactions with the card (limits on transactions on the Internet). If you urgently need to make a payment in excess of the amount of the limit, remove the limit, and then set it again. The activation time of the new limit takes no more than five minutes. You can set or remove a limit yourself through an Internet banking system or by calling the bank's contact center. Create a separate card for performing transactions on the Internet so that it gives access to a small amount of money. Connect the function of mobile banking and always be aware of all the operations on the card account.