Is TruePeopleSearch.com a Scam?
Posted by : Admin
Dating is an issue that people are constantly concerned about. While people have always feared loneliness, it is often labelled as a disease nowadays. So, it makes no surprise that everyone is desperately looking for a perfect partner. Since dating became more typical form of relationship than marriage, we were looking for ways to make it easier for us. No one would argue that looking for a perfect partner is extremely hard. Most likely people whom you see on daily basis are either taken or you don't even want to think about dating them. So, what one is to do in that case?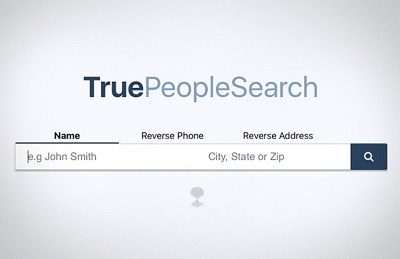 Hopefully, for the last twenty years, we have online dating, which can easily help you find the a significant other from any corner of the world. You don't have anyone you'd like to date around you? Local girls don't appeal to you? Don't worry, you are covered, as all you have to do is to register on one of the thousands of online dating services, and you can start looking for a perfect date from any city of your country. If prospective partners from your homeland are not suggestive enough for you, there are thousands of international dating sites. Everything seems too good to be true. And with such a simple system it is hard to believe that something can ever go wrong about online dating, right?
Unfortunately, there is one big problem with online dating and it has a lot to do with trust. Sometimes you can't trust those around you, needless to say you can't trust people whom you've met online. While it may sound ridiculous, but falling in love with someone online is not a myth. The problem, however, is that someone can use your love to hurt you. Online dating is full of con artists who trick you into believing that you are having an online and a prospective offline relationship, just to get a hold of your personal or financial data. You are the most vulnerable when you are in love, which makes fooling you quite an easy task.
So, turns out that you need to check out how trustworthy your online crush is, but how to do that? Well, you can easily achieve it with sites like truepeoplesearch.com. But it seems that recently we've got a little bit paranoid, believing that you can't trust anything online. Let's figure out whether truepeoplesearch.com is a scam, which will help us find the answer whether something that helps you monitoring scams be a scam itself.
What is TruePeopleSearch.com?
Is truepeoplesearch a scam? Before we try to answer this question, we need to learn a thing or two about this site. If we check the "About Us" section on the site, you would learn that truepeoplesearch is the most powerful public records search service that you can use absolutely for free. The site claims to be the most popular search service in the US, and promises to provide you with information on anyone in the US. You can use truepeoplesearch.com on your desktop, as well as on your mobile devices. The service is registered in San Francisco. According to the "About Us" section, truepeoplesearch was created by tech veterans in 2017. So, basically this service is around for just a year. The service claims to be used by millions, promises 100% results and totally private searching.
A great thing about truepeopleserch.com is that you don't have to register on the site to search for anyone you want. All you need to do is to enter the name of the person you want to get information on, their phone number and their address. The service guarantees 100% privacy of your search, which is reinforced with the SSL that eliminates the mere possibility of users' safety and privacy being distracted.
So, as service's words it is "honestly free, no fees, no catch" site. Just as with online dating, it seems too good to be true. It also seems that nothing can possibly go wrong. So, is truepeoplesearch a scam? Are there any dangers in figuring out whether someone you are dating online is scam?
Is TruePeopleSearch.com a Scam?
The main problem with services like truepeoplesearch.com, yep is not the first site to provide service like that, at the very first glance has nothing to do with scam. While certain public records search service trick people into paying more for continuation of the search, which can be considered as a typical scam, truepeoplesearch's claims are not false, the service indeed won't charge you for search. Nevertheless, truepeoplesearch managed to run into scam scandal in 2018. But things are not that simple with typical scam sites. While no one can claim that service doesn't house swindlers, there are not proofs that truepeoplesearch.com is a scam. So, what was all the fuss with articles, YouTubers and even news reports claiming the service to be scam? The reason behind the controversy lies in the privacy concerns that the search service raises. The information that the side provides you with is based on the public records, which is absolutely legal. But it turns out that while you are trying to find information on someone, the site has a lot of information on you as well.
...Any Time The Hunter Gets Captured By The Game
While everything seems absolutely fair at the first glance, some people got offended. Of course, when you want to find the truth about someone you want the information to be out there. Logically, if someone wants to find information about you, they also want the information to be out there. But turns out that it is okay for you to check some info on someone, but when the service has some data on you – it's a privacy concern. Of course, people start worrying about how much they reveal about them online and started calling truepeoplesearch.com a scam. But the service that collects information from public sources cannot be blamed for that, as its actions are 100% legal. Still, if you worry about the search service having some data on you, there is a solution. The site allows removing information. There are a lot of tutorials on how to remove data on you from truepeoplesearch.com on YouTube, as well as in articles that you can find on the site.