How To Report Paypal Scam
Posted by : Admin
It's believed that the PayPal payment system is incredibly reliable and provides complete security to its users. Experts begrudge neither time nor energy for making the use of the PayPal system safe, and scammers know about it. They can try to misrepresent themselves as PayPal experts to win people's trust and gain access to their accounts. Fortuitously, there are several ways to make sure that you are dealing with genuine PayPal employees.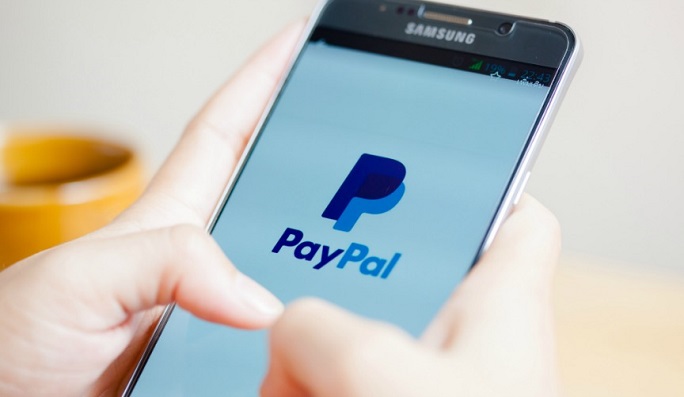 Suspicious emails
Phishing and fake emails are sent in order to get secret data, account numbers of users or their passwords. In such letters, scammers use different deceptive methods, for example, a fake address of the sender. Often, in order to acquire personal information, the recipient is asked to reply to the letter, call on some number or follow a link. If you received a doubtful email, send it to [email protected]. PayPal's anti-phishing experts will determine if it's fake. If so, they will take measures to eliminate a scammer as soon as possible. By reporting PayPal scam emails, you help to protect not only yourself but all other users.
Phishing
Phishing is the most popular type of scam using PayPal. It's an attempt to find out your personal data. Scammers misrepresent themselves as the employees of companies engaged in the legal activities to force you to output your sensitive personal data, such as card number, bank details, passwords for accounts or social insurance card number. One of the most popular methods of phishing is sending an e-mail supposedly from a famous company. Also, scammers can try to find out information personally, by phone, through malicious pop-ups and fabricated websites.
How does phishing work?
1. A fraudster sends emails under the guise of a famous company. In this case, scammers use a fictitious story, persuade you to call the specified phone number or follow a link.
2. A phishing message may contain a request to fill some form, follow a link or click the button that will lead you to a fabricated site.
3. Outwardly, such a site resembles the site of the real company mentioned in the e-mail. In reality, it's intended to obtain your personal data by fraud.
In simple words, you think that you provide the personal data to a real company, but in fact, you tell it to a scammer. Remember that such suspicious emails often incline you to open a doubtful attachment or visit a site - all this can harm the work your computer with a malicious program.
How to recognize fake emails
- Fraudulent e-mails have a number of characteristic features
- Artificially created impression of urgency
- Many fraudulent emails inform you that your account is under threat and you must immediately install an important update
- Fake links
Often such links look like real ones, but following them can cause problems. Before opening such a link, check where it leads - aim a mouse cursor on it. If the URL looks suspicious, don't follow this link.
Message attachments
The real e-mail from PayPal never contains any attached files or programs. Attachments can hide malicious programs, so never open them, not being completely confident in the authenticity of the e-mail.
SMiShing
SMiShing is another type of scam on PayPal. Scammers can send phishing messages to the phone via voice mail or SMS. SMiShing, or SMS-phishing, is a fraudulent scheme in which the scammer sends an SMS message to your phone from a fictitious number or URL. Such messages usually look important and urgent, for example:
"Due to suspicious activity, your PayPal account has been suspended. Call us immediately at 1-408-123-4567. We need to contact you urgently."
By calling this number, you confirm that you have a PayPal account. You will be talking with a scammer who will try to find out information about this account in order to steal money.
Vishing
Often, scammers use an automatic information system to make voice calls, which report serious problems and request information about your account. Such a fraud scheme is called vishing, or voice phishing. Here's how such a call may sound:
"I'm a representative of the PayPal payment system. Perhaps, some illegal actions were committed to your account. To receive transaction details, enter your PIN. You need to contact us immediately so that we can block this operation."
If the user enters a PIN or password, scammers receive the necessary information to access his account. Never give any account information by phone provided that you yourself call the PayPal Support Team.
How to recognize a fake site
It isn't always possible to determine the authenticity of a website only by the type of pages since scammers can easily copy the contents of this website. To make sure that you are on the real website, you need to carefully examine its URL.
There are several signs that the site really belongs to PayPal. The URL of the site should start with https: // (and not with http: //), and in the address bar of the browser, there should be a safe connection icon in the form of a green lock.
Some scammers substitute the real address line of the browser for a fictitious one so that everything looks as if you are on a genuine website. However, even if the URL contains the word PayPal, such a site may not have anything to do with it. If the address looks too complicated, it's possible that the site is fake.
So, to make sure that the site is really relevant to PayPal, check the following signs:
- The real PayPal URL starts with https://www.PayPal.com. Sometimes, instead of "www", there may be another combination of letters, but immediately after it there should be "PayPal.com"
- In the address bar of the web browser, there is a green EV SSL security logo. It looks like a green lock and says that this site really belongs to PayPal, Inc
What to do if you become a victim of the PayPal scam
Now, there are many intricate schemes of fraud, and scammers constantly invent new ones. If you think that you are a victim of scammers, follow these steps:
1. Start the anti-virus scan of the system and check if it is infected with viruses. Ensure that the latest updates are installed for the system and antivirus software.
2. Immediately change the account password, PIN and security control questions. Follow these recommendations for PayPal accounts, mail and other Internet services.
3. If you find a suspicious link or website, inform PayPal about this. Copy the URL of this site into an email and send it to [email protected]. With a help of your PayPal scam report, security experts will carefully study this site and if it really belongs to the scammers, they will achieve its blocking. PayPal scam reporting is very important, as you help to improve the work of PayPal and protect not only yourself but also other users. Take a look at craigslist PayPal scam to learn about the experience of other people in the work with the PayPal payment system.
4. In the next few weeks (or even months), carefully check your account statement for suspicious transactions.